Microsoft and Nielsen Announce Strategic Alliance
Get great content like this right in your inbox.
Subscribe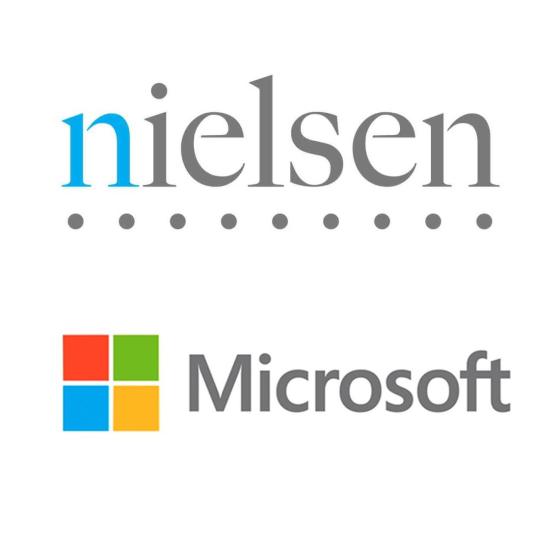 Nielsen and Microsoft released details around a newly developed enterprise data solution that democratizes one of the largest consumer data sets in the world. The strategic alliance has been brought to life through Nielsen Connect, powered by Microsoft Azure, the tech giant's global-scale intelligent cloud platform.
 
Nielsen Connect is inspiring companies to glean more value from their data and sparking a movement for the industry to reimagine its approach to data strategy. Through advanced analytics and artificial intelligence services built on Azure, Nielsen Connect is helping companies integrate data assets to more easily spot emerging trends, diagnose performance gaps, and act faster on opportunities to grow. Most notably, the platform enables clients to use their data as an enterprise asset across the organization.

"Nielsen's powerful data is as much of an enterprise asset as people and products," said John Tavolieri, president, U.S. FMCG and retail and chief technology and operations Officer at Nielsen. "It's our priority to make sure clients are maximizing their data assets, so Nielsen and Microsoft are breaking down the silos of the status quo. We are helping the retail industry reimagine its approach to data by creating a truly open and global environment of collaboration, encouraging companies to evolve beyond mere data management. Adopting a holistic data strategy will be the only way to win in FMCG and retail."
 
Grounded by rich consumer goods data, Nielsen Connect aims to bring clarity to what's happening in the market from every angle. Nielsen's deep media and consumer measurement (including retail point-of-sale data, consumer panel, e-commerce, fresh food and cross-platform media data), is integrated with a robust variety of data sources, including data provided directly from clients as well as from Nielsen Connect Partners. Nielsen's reference data powers the system to make integration across data sources and countries simple. Within this open and agile platform running on Microsoft Azure, customers can easily access data sets via APIs and connectors, allowing them to extract the data they need to fit their unique technology strategy.
 "The first critical step toward digital transformation, especially among retailers, is breaking down the barriers between customer and operational data to fuel insights for the business," said Judson Althoff, executive vice president of Microsoft's Worldwide Commercial Business. "Because retail happens wherever customers are and whenever they choose, Nielsen Connect provides high reliability at a global scale 24/7. Microsoft is a natural partner for Nielsen, trusted by global enterprises to protect their data and power their critical business solutions."
The joint Microsoft and Nielsen solution is live today and will serve as a one-stop-shop in creating scalable, high-performance data environments that enable greater real-time collaboration for faster results. Through this strategic alliance, the two companies will continue to work toward a mutual vision of an open and connected data universe, empowering a new generation of solutions for the FMCG retail marketplace.