NCR Acquires Leading Computer Vision Company
Get great content like this right in your inbox.
Subscribe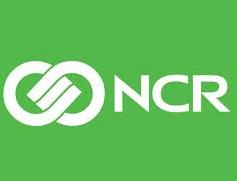 NCR Corporation has acquired StopLift Checkout Vision Systems, a leader in intelligent computer vision systems, to combat theft in the retail business.
The transaction reinforces NCR's strategic focus on self-checkout solutions that provide improved shopper experiences and return on investment for retailers. NCR will integrate StopLift's artificial intelligence capabilities that detect unusual and possibly fraudulent behavior into its retail store transformation solutions. StopLift's loss prevention management features will help NCR address retailers' concerns over shrink. NCR is the global leader in self-checkout technology with more than 250,000 installations worldwide.
"This acquisition will help NCR accelerate growth in our market-leading self-checkout and store transformation solutions," said NCR president and CEO, Michael D. Hayford. "In addition to creating new value for our retail customers around the world, StopLift's fraud detection technology will be a key enabler of our frictionless commerce product strategy."
StopLift has developed AI capabilities that visually determine what occurs during each transaction to distinguish between legitimate and fraudulent behavior at the checkout.  Most notably, StopLift's technology detects scan-avoidance and flags unscanned, unpaid merchandise at the checkout. Examples include passing items around the scanner, leaving unscanned items in the shopping cart, and covering up the barcode while scanning.
"We have been working with NCR since 2016 to integrate our patented technology with SmartAssist, which successfully detects shrink at the checkout counter with NCR's self-checkout solutions," explained Malay Kundu, founder and CEO of StopLift. "As retailers are looking to embrace frictionless checkout, our combined technologies will bring the advantages of loss prevention management to NCR's global customer base in this critical time of retail transformation."