New Consumer Survey Has Good News for Brick-and-Mortar Retailers
Get great content like this right in your inbox.
Subscribe
Where I live, in the suburbs north of Boston, I regularly drive past several major shopping malls. Most of the time, especially at night and always on weekends, the parking lots are packed. I suspect the same scenario plays out at malls across the country.

But if people love to shop in stores, why are so many retailers continuing to struggle financially? Store closings by major brands such as Sears, Macy's and J. C. Penney are increasingly common. So what's the disconnect between the potential customers who are flocking to shopping centers but who apparently aren't buying enough to help major retailers stave off financial downturns? Are people just checking out the goods in malls and then buying online?

TimeTrade recently conducted a survey of 2,000 consumers, asking in-depth questions regarding their perceptions and behaviors around retail shopping. The State of Retail 2017 report shows that one of the major missing ingredients for brick-and-mortar retail success is stores' failure to provide customers with the personalized shopping experience they crave.

We asked consumers how much of their 2016 retail shopping (excluding groceries) they did in stores. The responses showed that in-store shopping is alive and well.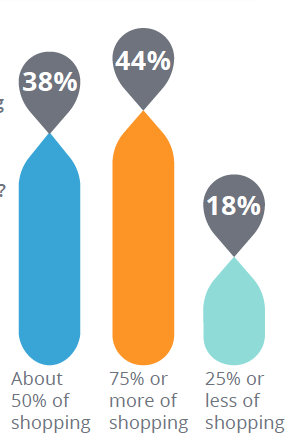 The good news for retailers is the vast majority of respondents said they would do as much — if not more — of their shopping in stores in 2017.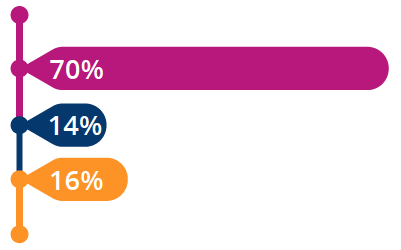 As to why consumers are still so bullish on in-store shopping in the era of ubiquitous online buying opportunities, respondents had several reasons.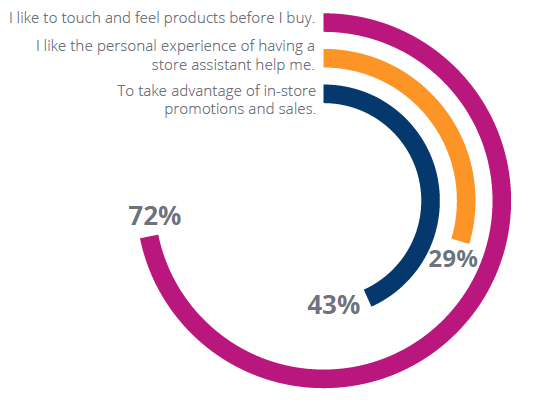 Consumers' preference to touch and feel products before they buy is especially important for apparel retailers, where the tactile experience of feeling fabrics, judging how colors work with skin tone and — most importantly — how items fit cannot be replicated online.

Another area of importance to shoppers is the availability of knowledgeable assistance from store associates. We asked consumers how likely they are to buy when they receive well-informed help from employees.




So far, so good. People like to shop in stores. They like to touch and feel products before they buy. And when they receive knowledgeable help, they're likely to buy more. So all is well in the world of brick-and-mortar retailing, right? Well, not exactly.

What happens when consumers don't get the help they want, when they want it? Lots of unhappy shoppers, that's what happens.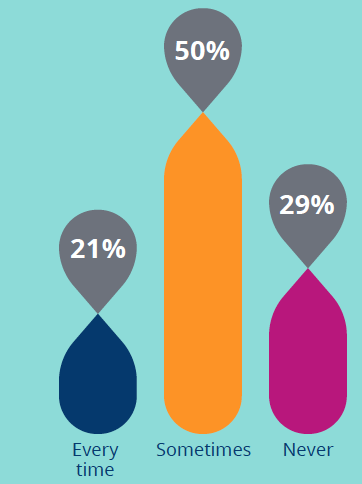 We asked consumers how often they leave a store dressing room if they need a different size or color, but no associate is available to help. Nearly a quarter of respondents would walk out every time.

One of the major attractions of online shopping is the ability to receive prompt — almost instantaneous — service every time you shop. And consumers expect the same level of timely service when they drive to the mall, as well. We asked respondents what they value most when they shop in stores.





But expecting stores to provide that same level of service is easier said than done. When asked if they feel retailers are providing a consistent customer experience across all channels (web, email, social media, call center, in-store, mobile and text), respondents were clear in their opinion that there is a lot of room for improvement, as only slightly more than one quarter of respondents think retailers are doing a good job.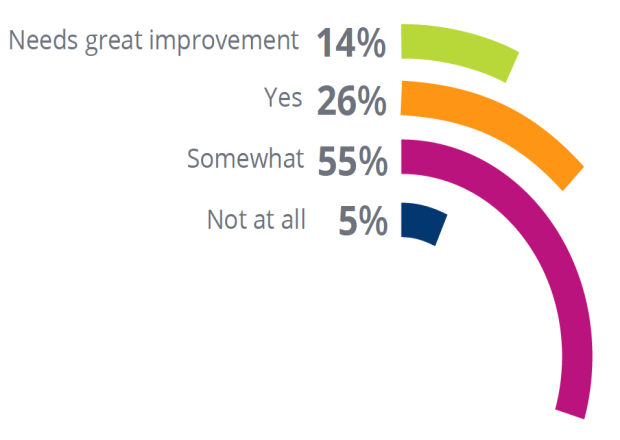 It's reasonable to assume that if stores were to make a concerted effort to improve the experiences of their customers, it would require some level of additional investment. For traditional retailers, whose profit margins are already razor thin, that's an unappealing proposition. But there is a silver lining to that initial dark cloud.

Nearly half (49 percent) of shoppers surveyed would be willing to pay more for products or services if they received a highly personalized in-store experience. Some of those consumers would be willing to pay up to 20 percent more for better service. This willingness is especially true for Millennial consumers (ages 21 to 35), who had the highest number (24 percent) of respondents who would pay that 20 percent good-service surcharge.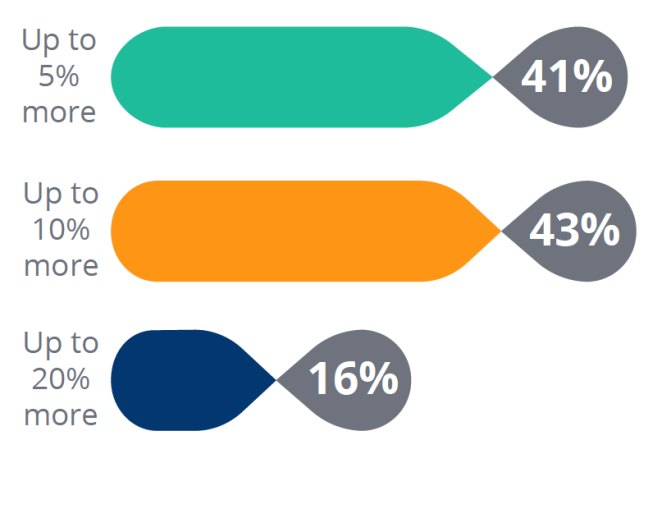 Let's dig a bit deeper on the responses from Millennials. Members of this generation, the largest in U.S. history, are entering their earning and spending prime, making them especially important to retailers. While many assume that Millennials — who came of age in the digital world — shop mostly online, survey results show that they prefer shopping in stores (89 percent said they will shop as much or more in stores in 2017) and scored higher than other age groups in the following areas:
Almost half of them (47 percent) do 75 percent of their shopping in stores vs. online.
Twenty-nine percent always start shopping online and go in-store to complete the purchase.
When helped by a knowledgeable associate, 58 percent are extremely likely to make purchases.
Nearly 70 percent said they would pay more for products or services if they had a highly personalized in-store experience.
Retailers need to pay close attention to who their customers are, noting how they like to shop and what types of technology and services they can employ to deliver better experiences. If retailers focus their resources on elevating the experiences of all customers, the world of retail will change for the better—and everyone will benefit.



Kevin Flanagan is director of content marketing for TimeTrade. He produced the State of Retail 2017 survey and report.