Nike Strengthens Digital Capabilities with Analytics Buy, Announces New Customer Experiences
Get great content like this right in your inbox.
Subscribe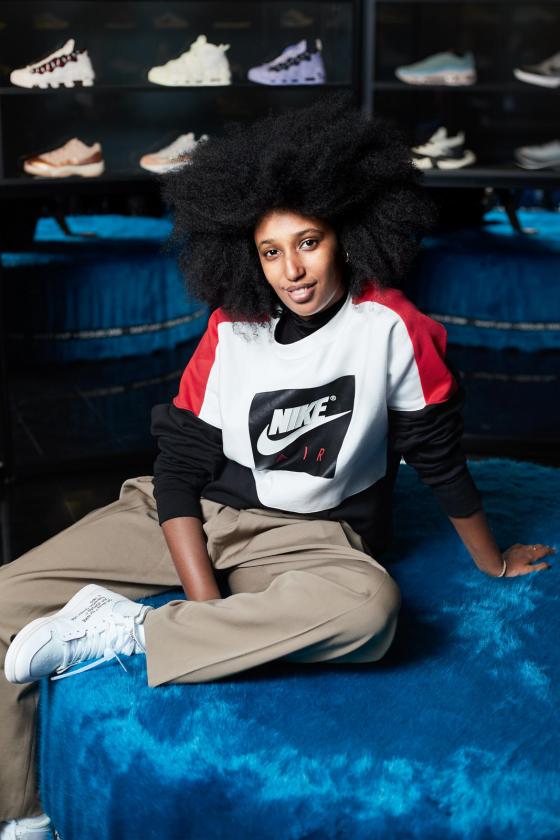 Nike says its "digital ecosystem" is setting the pace for growth in all four of its geographies, as the athletic wear retailer pushes full steam ahead with innovative consumer experiences.
Nike.com grew 18% globally on a currency neutral basis, driven by the expansion of its digital apps in international markets, as well as the recent launch of Nike+ membership in North America. In each of Nike's international geographies, the website's rate of growth outpaced the overall marketplace rate of growth by two times or more, according to CFO Andy Campion. In North America, the website not only grew, but has been accelerating over the last two months.
Nike consumer experiences, which include "owned and partnered digital and physical experiences," comprised more than 50% of Nike's total revenue and drove more than 100% of the company's revenue growth in Nike, Inc.'s third quarter of 2018.
"What really powers all these immersive consumer experiences is great data and the ability to maximize," said CEO Mark Parker. "And while we're constantly building these skills in-house we're also acquiring capabilities to accelerate our strategy."
To this end, Nike just acquired Zodiac Inc., a consumer data and analytics firm based in New York City and Philadelphia, for an undisclosed amount.
"This team of world class data scientists and their proprietary tools will help us deepen relationships with consumers all over the world with a primary focus on our Nike+ members," said Parker.
"The acquisition of Zodiac demonstrates our commitment to further accelerating Nike's digital transformation and enhancing our consumer data and analytics capabilities to help us serve consumers globally," says Adam Sussman, Nike's VP and chief digital officer. "We're adding world-class data-science talent and best-in-class tools to power 1:1 relationships with consumers through digital and physical consumer experiences."
Nike revealed it has been working with Zodiac for the past several months, already using their proprietary algorithms and models. The company expects the team will help it "power up" its Nike membership to better leverage data there to capture demand signals in key cities.
According to Campion, Nike is both building its analytics capabilities in-house to drive its digital offense and "selectively acquiring teams or technology to accelerate against that build."
"Nike's incredible connection with consumers and its global scale make it a perfect home for Zodiac's team and capabilities," said Zodiac CEO Artem Mariychin. "We are excited to become part of Nike to help power the Consumer Direct Offense across the world."
In addition to it acquisition of Zodiac, Nike has made several other announcements related to its digital customer experience:
Nike Key Takeaways
This week, in the U.S. and U.K., Nike digitally launched

Nike Unlaced

, a global dot-com destination where women can find a selection of footwear, inclusive of expanded sizes, high-performance styles and collaborations, which will be updated as often as weekly

.

In Q4 2018, Nike plans to debut a new concept called "Nike app at retail" at both The Grove in Los Angeles and in Portland. It works like this: When a shopper enters through the store's doors, it recognizes them and opens up exclusive products in the shopper's approximately. The shopper can scan for product availability in all nearby Nike doors or checkout and pay through the app with no waiting in line. If the shopper is not in the store, they can reserve product through the app and Nike will hold it in a personal locker so they can try it on before buying. A number of other features will be phased in as Nike tests, before scaling this to a wider fleet of stores.

Nike is scaling its Nike+ membership with plans to launch in all 12 of its key cities within the next fiscal year. In Q3, new members hiked more than 50% versus the same period last year.

Nike launched the SNKRS apps in China in December and in the first month alone had 2 million downloads.