09/30/2017
Pacesetters 2017: 10 Retail Leaders Setting the Pace for Change
"When you're finished changing, you're finished."
Those famous words spoken by founding father Benjamin Franklin are as relevant in retail today as they were during the nation's creation. It is those retailers that live on the cutting-edge and continue to innovate that are establishing the standard for growth and success and setting the pace for change in a constantly evolving industry.  
It is no longer a successful strategy to follow the lead of the industry's trendsetters. It is an imperative that retailers both big and small constantly innovate to capture the hearts, minds and wallets of today's increasingly fickle consumers.
The 10 retail executives chosen for inclusion in RIS' annual Pacesetters feature are all driving change through the introduction of cutting-edge technologies and strategies at their respective companies as well as setting the standard for innovative excellence across the industry.
Leslie Courtney
Senior Director, Customer Experience Network, Kroger
Leslie Courtney has responsibility for more than 600 associates across multiple contact centers within Kroger in her current role as senior director, customer experience network. Her teams provide both internal help desk support for associates across the enterprise and external customer facing support for customers. During her 11 years with the company, Leslie has held various roles and has embraced Kroger's commitment to analytics.  
"Analytics, call recording and social media support are just a few of the emerging technologies that we are using to support our customers and associates," says Courtney. "Each of these deployments has resulted in a higher level of engagement with our customers and an improved understanding of the business needs for our associates."
Courtney and her department are also investigating practical opportunities for several emerging technologies such as a natural language IVR, a virtual assistant, and SMS technologies.
"Data analytics for the purpose of personalization is a huge influencer of today's retail environment," advises Courtney. "The ability to identify the appropriate advertisements and coupons to present to each unique customer can be a differentiator for a retail company."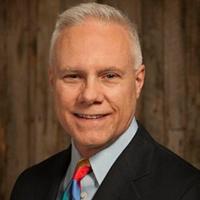 Bill Crayton




Vice President, Retail Merchandising, LifeWay Christian Stores
Bill Crayton has dedicated his career to learning and leading in retail. His broad experience spans merchandise and assortment planning, allocation and replenishment, buying, retail operations, visual merchandising, organizational development, vendor and brand management, and technology. He has worked in various roles at Vera Bradley, Cracker Barrel, Payless ShoeSource, Hallmark and Mervyns. He has also been a partner at Columbus Consulting and Sunshine International.
Currently, Crayton is the VP of merchandising for LifeWay Christian Stores, one of the world's largest providers of Christian resources. He and his team recently deployed a new dynamic allocation and replenishment solution with all-in-one functionality across the DC, store and back office to allow highly customized localized assortments. In addition, store managers have the power to make override decisions based on local knowledge.
Crayton has a unique and creative perspective on how everything works together, and is well versed in all aspects of the merchandising life cycle: hind sighting, line building, financial management, assortment planning, in-season management, pricing, and liquidation.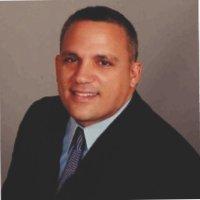 Barry Esposito
SVP, Store Operations, Belk
Esposito is leading several initiatives to improve profitability and customer experience at Belk. He is working with Belk's labor operations and store communications teams, as well as the retailer's workforce management solutions provider (Reflexis), to embed advanced analytics and reporting into Belk's current labor operations and task management solutions.
Esposito has a history of greatly increasing revenue for retailer. As SVP e-commerce and customer operations for DSW, he increased revenues from $150 million to $300 million by adding 150 stores to the chain. He also generated $70 million in new revenues and over $11 million in annual income by opening several store locations across Canada, and secured $44 million in revenues and $5.5 million in income by launching 22 new DSW small market stores.
He also co-led a multi-million dollar website re-design initiative at DSW to improve the overall shopping experience, while simultaneously reducing contract costs by 10%.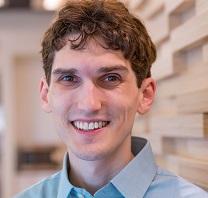 Mike Festa
Director, Wayfair Next, Wayfair
Mike Festa leads Wayfair's research and development team, Wayfair Next, where he spearheads the retailer's augmented reality, virtual reality and 3D scanning initiatives.
"We're on the precipice of augmented reality becoming mainstream, and digital content will help determine whether it catches on," says Festa. "No matter how good the underlying platform is consumers won't see the usefulness of AR unless they have practical, realistic 3D content to play with."
To this end, Wayfair's in-house engineers have developed an AR feature in the Wayfair app that lets customers see 3D furniture and décor in their homes so they can visualize and purchase items from their mobile device. Wayfair also launched search with photo, which uses advanced propriety visual mapping technology and machine learning to identify and classify images. While the underpinning mechanisms are high-tech, the end-user experience makes shopping easier than traditional text, letting users upload a photo to shop visually similar items.
"We aim to pursue projects that excite us and draw on the passion of our engineers, but our overarching strategy is to identify any and all opportunities to use technology to improve the customer experience," says Festa. "That customer-centric focus drives many of our decisions around what technologies to prioritize, back burner or sunset."
Wayfair's dedication to technological innovation is paying dividends. Its repeat customers placed 2.6 million orders in the second quarter of 2017 and represented 61.3% of total orders.
"Numbers like this are indicators that our innovations are further entrenching us with customers who value the shopping experience we're enabling," says Festa.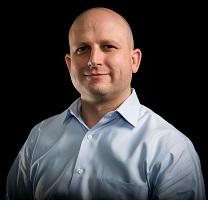 Bill Graham




Director, Omnichannel, GameStop
Bill Graham, director, omnichannel, who joined GameStop in 1998, and his team currently play a key role in the defining and leading of GameStop's digital initiatives with an intent to drive engagement, loyalty, and revenue by offering customers choice and convenience. Current focuses include e-commerce and cross-channel fulfillment, mobile, and similar strategic programs that bridge online with in-store.
GameStop is on a multi-year journey to meet consumers' product demands, regardless of where an item resides in the supply chain. The retailer's pre-owned product selection offers an interesting supply chain challenge because some locations receive wider selections of trade products, which creates inventory imbalances. Through a combination of in-store pickup, endless aisle, and most recently ship from store, a hard-to-find game or collectible residing in any warehouse or store is available across the chain. In fact, upon making store inventory available online through ship from store, the total selection of products on GameStop.com more than doubled.
At the same time, GameStop re-launched its consumer mobile apps, redesigned its web properties, and streamlined the in-store pickup program. This was an important transition, as more than 60% of GameStop's traffic to its digital properties now comes from mobile devices.
Looking forward, GameStop is seeking ways to translate its associates expertise and passion about the products they sell digitally. The retailer is exploring new ways to recreate and compliment that experience across digital touch-points by leveraging data and customer preferences to provide a consistent brand experience across channels.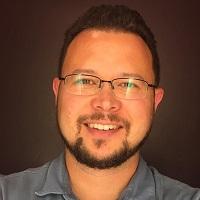 Duane Keys
Director of Application Development, O'Reilly Auto Parts
Keys was critical in selecting a next generation store systems (Enactor) platform at O'Reilly Auto Parts. He led the development team to extend the application to meet the B2B and B2C requirements of the auto parts retailer.
As part of O'Reilly's ongoing digital store transformation, the solution was integrated to provide a unified commerce platform for O'Reilly. Not only did Keys provide the vision, but also he managed the team that delivered on that vision. In addition, Keys led the teams responsible for the pilot and rollout at all 4,900 O'Reilly Auto Parts stores across the country.
"Implementing Enactor meant rethinking the way we wired things together," says Keys. "We developed a service-oriented architecture (SOA) to allow us to more easily wire in function to existing legacy application and corporate functions.
"The company's culture of a team-based philosophy has embedded itself in our technology solutions. We can now step back and label that solution philosophy as "omnichannel" when we were just trying to make sure our customers get the same quality experience through all channels."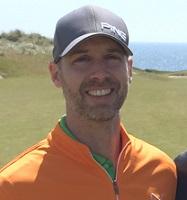 Timothy Klos
Store Systems Manager, Ace Hardware
As store systems manager, Timothy Klos is responsible for working with technology partners to roll out innovative products to enhance the customer experience. His knowledge and passion for innovation and the technology has propelled him into a leadership position both as main subject matter expert and a the voice driving payment solution technologies.
"My passion for retail and how technology is playing a huge part in the recent disruption stems from my work with Ace Hardware owners for the past 15 years," says Klos.
In the past year, Klos has been responsible for rolling out EMV, P2PE and NFC payments to stores. In addition to payments, he is looking at improving the customer experience by ordering via SMS as well as a new delivery solution that Ace owners can use to track delivery orders, efficient routing and vehicle tracking.
KIos and his team are also in the process of developing a proposal for a unified payment gateway that would enable customers to order and pay for items via their online wallet, regardless if they are in-store, online or on a mobile device.  "This is a large undertaking given Ace's cooperative model, but it could also be the catalyst to propel Ace's digital presence," he says.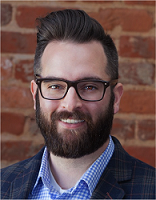 Kyle Nel
Executive Director, Lowe's Innovation Labs, Lowe's
As the founder and Executive Director of Lowe's Innovation Labs, Kyle Nel leads a team responsible for driving the company's innovation vision, strategy and growth. Nel and his team have a long list of accomplishments, including the  introduction of the Lowe's Holoroom augmented and virtual reality design experience, virtual reality skills training, autonomous retail service robots, exosuits, and 3D scanning and printing services on the International Space Station. However, what really sets the team apart is its narrative-driven approach to innovation that relies on the power of story, behavioral science and practical application to "hack" behavior change.
"When we began developing far-future concepts and technologies, we quickly found that the right tools didn't exist to evaluate if people like something they've never experienced before," says Nel. "My background is in behavioral science and I teamed up with some of my partners from academia to take the latest research and turn that into applied neuroscience tools. This work turned into a company, Neurons, Inc., who we work with closely to study all of our projects."
Recently, Nel has been working on an augmented reality app and the challenges of developing quality content. "The more immersive and realistic an experience is, the more low-fidelity content ― such as a couch or chair or refrigerator ― stands out," he explains. "We set out to find a system that generated high fidelity 3D content, but soon realized our needs exceeded the technology available ― so we built it."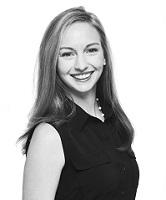 Anna Pettus
Senior Director, Strategic Operations, TechStyle Fashion Group
Anna Pettus supports operational efficiencies and cross-functional groups to maximize output that focuses on member experience, brand reputation, efficiency and ROI. TechStyle Fashion Group is comprised of four membership-driven fashion brands, Fabletics, JustFab, ShoeDazzle and Fabkids, supported by a community of more than four million active members. Through Pettus's efforts, the company has adopted conversational commerce capabilities to enhance their customer care efforts.
Pettus has played a direct role in helping the TechStyle Fashion Group team recently implement chatbot technology in Facebook Messenger. Currently the company is utilizing chatbot technology for shipping and tracking notifications and real-time queries. A bot handles more than 70% of interactions, with 75% of shoppers asking a question or making a comment.
"The FBM implementation allowed us to immediately see a return on investment with a decrease of contacts into our center and an immediate adaption in member support automation," she says. "The bot capabilities that we were able to deploy have allowed us to start looking forward into dramatically reducing our operational expenses while providing customers with excellent service."
TechStyle Fashion Group's goal is to mitigate the volume of inquiries handled by traditional service channels and recent metrics show that the decrease in the cost of customer support has been dramatic.
Emily Xu
Senior Director of Strategic Planning & Customer Service Center, Crate&Barrel
Emily Xu started at Crate&Barrel's e-commerce business unit where she oversaw the home furnishing retailer's business strategy and analytics function. In February 2017, she took a new role as the head of strategic planning and customer service center for the company. In her new position, she is leading the development of short- and long-term strategy as well as designing and delivering customer service excellence for the company.
Prior to joining Crate and Barrel, Xu worked at Sears and Sears Outlet and Hometown Stores for nearly three years, where she managed e-commerce and omnichannel customer experience. Prior to Sears, Emily worked at Bell Labs/Alcatel-Lucent, at various capacities in their R&D and service delivery organizations.
Emily holds her MBA from University of Chicago Booth School of Business. She also earned a Master's degree in Computer Science from University of Illinois at Chicago and a bachelor degree in Engineering from Tsinghua University of China.