12/06/2018
People Shaping Retail's Future 2019
The 2019 NRF Foundation Gala
Not only a night of celebration, the NRF Foundation Gala is one of the best ways for retail executives to give back to the industry that has given so much to them. All proceeds benefit the NRF Foundation's initiatives.
Join NRF as it celebrates The Visionary, The List of People Shaping Retail's Future and announces its 2019 Next Generation scholarship and Student Challenge case competition recipients, on January 13, 2019, at the NRF Foundation Gala during The NRF Big Show.
The NRF Foundation has announced the 25 individuals named to The List of People Shaping Retail's Future (see below). The honorees include a wide range of dynamic people impacting retail and will be celebrated January 13, 2019, at the NRF Foundation Gala in New York City.
Proceeds from the Gala benefit the NRF Foundation, NRF's nonprofit arm, which is committed to demonstrating retail as an industry of opportunity and creating programs that help people become trained and find jobs in retail.
"There has never been a more exciting time to be a part of the retail industry, and people on The List 2019 epitomize the creativity, enthusiasm and energy in retail today," NRF Foundation president Ellen Davis said. "This year's honorees are at the forefront of innovation in retail: creating new businesses, breathing life and energy into existing concepts, impacting investments, and spearheading change that inspires industry leaders and consumers across the globe."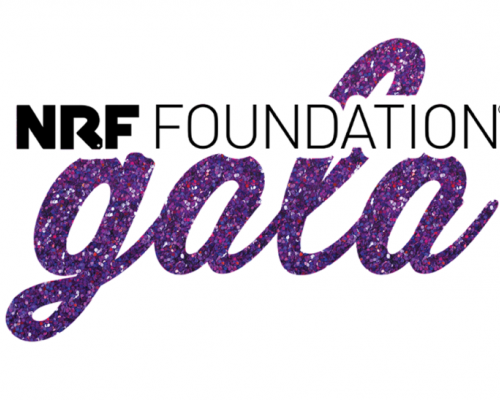 The fifth annual Gala will bring together hundreds of the industry's executives and is expected to raise over $3 million for NRF Foundation initiatives – including educational and inspirational programs, student scholarships and RISE Up, an industry-backed training and credentialing program. The evening will be co-hosted by former president and CEO of Neiman Marcus Group and chair of the NRF Foundation Board Karen Katz and chairman, president and CEO of BJ's Wholesale Club and chairman of the NRF Board, Christopher Baldwin.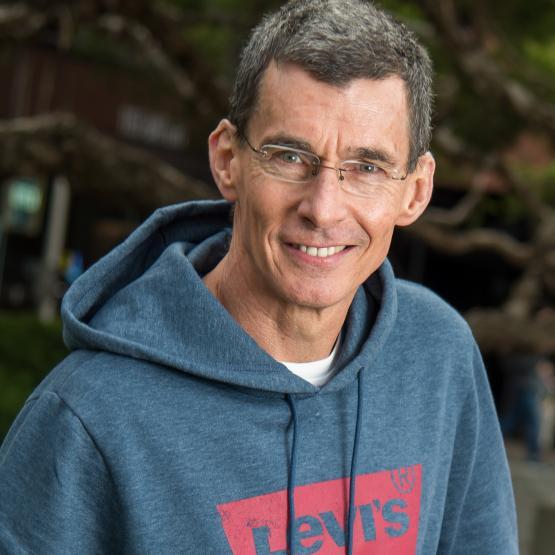 The Visionary Award
Along with celebrating The List at the Gala, NRF will also recognize Levi Strauss & Co. president and CEO Chip Bergh as "The Visionary," an award given to an inspiring leader with a history of spearheading change in the retail industry.
Earlier this year, prominent retail executives were asked to identify an individual who has changed and continues to transform the retail landscape in a positive way. Bergh was selected due to the momentous turnaround Levi Strauss & Co. has experienced under his leadership. In addition, his commitment to strategically seizing opportunities for growth, pushing the envelope on sustainability and championing innovation has been instrumental in returning Levi's to its iconic glory.
"To succeed, retail leaders must have passion, commitment, vision and an understanding of how this business impacts the diversity of their customers in communities large and small," said NRF President and CEO Matthew Shay. "Chip is one of those exceptional leaders who brings everything together seamlessly and succeeds by growing his business with the latest technologies. Throughout, Chip has stayed true to the culture, keeping a firm grip on the pulse of his customers but constantly seeking out new and better ways to meet the demands of next generation Levi loyalists, and pioneering with a sense of servant leadership that inspires his employees, his customers and other business leaders."
Former recipients of The Visionary award include Nike chairman, president and CEO Mark Parker and Walmart president and CEO Doug McMillon.
---
The Disruptors
Tim Brown and Joey Zwillinger, Co-Founders and Co-CEOs, Allbirds
Diane Dietz, President and CEO, Rodan + Fields
Shea Jensen, Senior Vice President, Customer Experience, Nordstrom
Susan Tynan, Founder and CEO, Framebridge
Heidi Zak, Co-Founder and Co-CEO, ThirdLove
The Dreamers
Jessica Alba, Founder, The Honest Company
Charlotte Gould, CEO, Stitches by Charlotte
Amanda E. Johnson and KJ Miller, Co-Founders, Mented Cosmetics
Steph Korey, Co-Founder and CEO, and Jen Rubio, Co-Founder and Chief Brand Officer, Away
Ajay Kori, Co-Founder, UrbanStems
Jo Malone, Founder and Creative Director, Jo Loves
The Givers
Lisa Bradley and Cameron Cruse, Co-Founders, R.Riveter
Mike Brady, President and CEO, Greyston
Jim Haslam II, Founder and Philanthropist, Pilot Corporation
David Heath and Randy Goldberg, Co-Founders, Bombas
Tina Sharkey, Co-Founder and CEO, Brandless
The Influencers
Stacy Brown-Philpot, CEO, TaskRabbit
Oliver Chen, Managing Director, Retail and Luxury Head, Cowen
Jason Del Rey, Senior Editor, Commerce, Recode
Kirsten Green, Founder and Managing Partner, Forerunner Ventures
The Power Players
Steve Barbarick, President and COO, Tractor Supply Company
Neil Blumenthal and Dave Gilboa, Co-Founders and Co-CEOs, Warby Parker
Diane Ellis, President, Chico's
J. Michael Evans, Director and President, Alibaba Group
Carolyn Tastad, Group President, North America and Executive Sponsor, Gender Equality, Procter & Gamble