SPONSORED CONTENT
Personalized E-mails Deliver Six Times Higher Open Rates Than Blind E-mails
Get great content like this right in your inbox.
Subscribe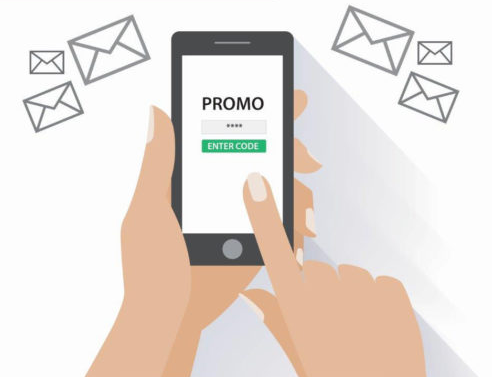 Automation is the biggest revolution to hit the marketing discipline this century and retailers are getting in on the action to acquire new customers, cultivate loyalty and derive more value from every shopper. Once the realm of large corporations with vast IT resources and sophisticated CRM tools, marketing automation tools have quickly evolved to serve retailers of all sizes.
Just as buying a Fender Stratocaster won't instantly give you the ability to play guitar like Jimi Hendrix, obtaining marketing automation capabilities and using them effectively are two very different things.
The core of marketing automation's functionality is the ability to accurately measure the effectiveness of e-mail marketing and optimize messaging to achieve the best lifetime conversion rates. But before you can get there, you have to line up the other pieces or risk losing customers and end up in a worse position than where you began. As every good carpenter knows, measure twice and cut once!
Before you can stratify leads and target the right messages go to the right customers at the right time, you have to start with a primary list. The more you work with this list and measure results, the more effective your campaigns will become. Many retailers struggle with how to get started because there often isn't enough information available about each recipient to segment them appropriately in the beginning. It still makes sense, however, to start the process with a high quality list containing existing and likely customers.
The quickest and easiest way to get large list of recipients is to purchase one from a seller. This is generally not recommended for a few reasons:
Many purchased lists are based only on demographic data which is not beneficial to most retailers.
Purchased lists often contain outdated information with e-mail addresses that are not checked frequently or at all by users. Bounce-back rates for e-mails sent to these lists are typically high. People whose names are on e-mail marketing lists have likely had their information sold multiple times and started ignoring the inbox for the address on that list.
Cross-referencing databases is time consuming. The list you purchase may contain contact information for existing leads and customers, but identifying these contacts is difficult. You can actually harm existing relationships by sending the same message to a loyal customer that is meant for a cold lead.
Your competition may have purchased the same or similar list. Even if the list is perfectly targeted to your ideal customer, competing retailers may already be working from it. Conversely, they could purchase it in the future and start marketing to the same leads.
Instead of buying a list, it's almost always better to begin with the contact information that you already have in your e-commerce and POS databases. There are also many ways that you can cultivate your own proprietary list filled with highly targeted leads by:
Targeting social media.
Partnering with vendors.
Creating your own gated offers.
For more information on how to employ these winning tactics to building your own e-mail marketing list, download Celerant Technology's marketing automation eBook.
You'll also learn best practices to creating a highly effective marketing automation campaign by:
Segmenting your lists to make sure the best messages reach the most receptive targets.
Developing engaging messages that optimize conversions and loyalty.
Measuring behaviors to better customize every outreach and optimize results.
Whether you are just getting started in marketing automation or want to improve your existing strategy, this free eBook will help you get the most out of your marketing automation capabilities today.
- Michele Salerno is director of marketing, asst. VP at Celerant Technology Corp.