07/11/2018
Pier 1 Must Evolve or Die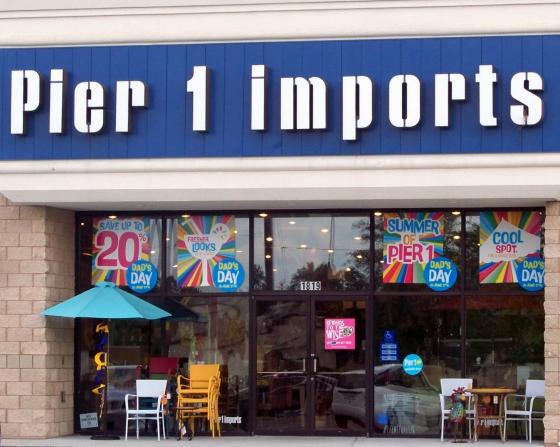 As revenue and profits continue to shrink, Pier 1 has announced an aggressive reinvention of its brand, operations and technology suite.
The retailer's "Pier 1 2021: A New Day" strategic initiative launched this spring and is focused on reinvigorating current customers and attracting new shoppers to the brand.
While Pier 1 was one of the first retailers to build a successful omnichannel retail operation, increased competition in the home goods space as well as changing shopper demand have taken their toll on the brand's finances.  
Over the most recent quarter, comp sales declined 8.2% and net sales declined 9.2%. In the quarter, gross profit was $120 million versus $152 million a year ago and gross margin rate came in at 32.3% versus 37% at the same time last year.
To help right the ship the retailer is investing in the customer experience, its operations, supply chain, and a new brand image. To support these vital initiatives the retailer has allocated $45 million of its $60 million CapEx on supporting its Pier 1 2021 strategic plan.
We are on track to spend approximately $60 million of CAPEX for the full year with $45 million of that supporting its Pier 1 2021 strategic plan. Below is a quick look at the four areas the retailer is investing in as it looks to executive on its New Day initiatives.
Relaunching the Pier 1 Brand
The first key tenet of Pier 1's new approach will be a relaunch of the Pier 1 brand, with a focus on new and exciting merchandise.
The retailer is known for its varied and international assortment with mid- to high-end price points. While it is committed to maintaining its identity, it is making major changes to attract millennial as well as price-conscious shoppers.
"A brand relaunch is much more than just a new marketing slogan," Alasdair James, president and CEO, Pier 1 said on a recent earnings call with analysts. "It has to resonate with customers based upon their needs as well as present an enhanced experience of the Pier 1 brand. This incorporates different merchandise and new prices. While our assortments will continue to offer the global eclectic feel our brand has been known for, we will incorporate more modern and on trend looks that appeal to a younger, millennial customer."
In addition to the more youthful product array, Pier 1 is banking on a new pricing structure to drive traffic to its stores and online properties. Its new three-tiered pricing strategy is built on a good, better, best approach that is designed to provide the superior quality its traditional customers expect while appealing to price sensitive shoppers with lower-end deals and savings. To help augment its new pricing strategy the retailer will be rolling out a new markdown optimization tool over the next three months.
To drive awareness to the brand's new merchandising and pricing approach Pier 1 will rely on a dynamic marketing program, launching in August. The new marketing initiative will combine digital, TV, print and social media to reach shoppers across multiple touchpoints.
Bolstering the Shopping Experience
Pier 1 is currently piloting a new format in 22 test locations in the Dallas, Fort Worth area.
The primary objectives of the redesigned stores is to create a low-friction shopping experience that inspires and delights consumers while delivering a compelling value message. The stores feature wider sidelines and aisles, as well as a less cluttered and creative approach to merchandising.
"Our existing Pier 1 customers and those who are new to the brand say that they love the new layout and their perception of our merchandise quality has actually improved," said James. "Performance has been positive across many of our key metrics including traffic and units and online sales and we are seeing good velocity in many important categories. Our plans call for phased rollout with approximately one third of our stores being fully converted to the new floor plan before holiday."
Omnichannel Operations
To facilitate increased buy online, pick up in-store activity Pier 1 is increasing the frequency of its deliveries to stores from once to twice per week. This will allow stores to handle more click-and-collect orders while keeping inventory levels at a manageable level.
The new delivery schedule will launch next month, with about a third of Pier 1's brick-and-mortar locations getting on the new system this fall before the end-of-year holiday season.
Sourcing and Distribution
Pier 1's fourth priority of its New Day strategic approach is improving its sourcing, supply chain and distribution capabilities. On the sourcing front, the retailer is consolidating its vendor base, and developing partnerships to enhance its purchasing power.
In addition to its sourcing improvements, the retailer is investing in its supply chain prowess. Its latest major initiative is the consolidation of its Columbus, OH facility from three buildings into one. The consolidation project was completed ahead of schedule and under budget.
"We are now fully operational in the new facility which will enable us to provide enhanced customer service through faster processing, improved accuracy, and smarter packaging," said James. "Continued investments in technology and automation are expected to help us reduce costs, improve inventory availability, and increase delivery options for the customer over the next few years."