A Quick Guide To Selling Products To Millennials
Get great content like this right in your inbox.
Subscribe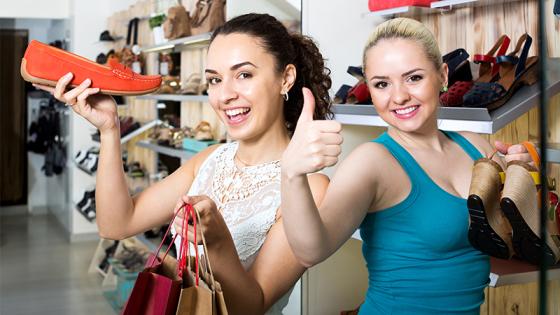 Make no mistake- the average millennial is a savvy shopper. They look at trends and compare prices across channels before making their buying choice. A millennial will never spend more on a product they can buy for lesser elsewhere. A millennial is also more utilitarian than hedonic in making purchase choices. They choose products they need over products they want, especially when buying something of a higher value.
Here are a few ways to think about your product catalog and tweak it, especially if you want to cater to the new kids on the block.
Understand The Millennial Mindset
Why do millennials buy what they buy? For one, they buy a product because they perceive it as unique. A millennial doesn't like to be a face in the crowd. This doesn't mean that they don't follow trends- they do.
As a self-aware consumer, from phone cases to books, music and apparel, millennials buy products that reflect their own sense of self and help project it outward. Millennials are also much more idealistic, so if they believe that a certain product is not ethically sourced, or eco-conscious, or causes wastage in another part of the world, they may just not buy it.
The best way to understand their mindset is to keep them close. Hire them, talk to them or even just spend time observing them. They'll mince no words when the time comes to tell you what they want.
What Products Work Best
As we mentioned earlier, niche products with social value sell very well. Think organic produce, chemical-free makeup, conscious clothing and eco-friendly gadgets. But that is just one aspect to consider.
Millennials are the reason fast fashion exists, and phones get the frequent upgrades they do. Instant gratification is the norm. Millennials move away from a trend at the first sign that it is getting old.
A good question to ask yourself before stocking up- is this a product that one can show off? If the answer is yes, from stocking fidget spinners to VR glasses, you are in luck.
Connect With The Millennial Audience
Millennials are social buyers. They're always asking for opinions, or Googling about a purchase they want to make. (This is also what makes them ideal targets for social media marketing.) Therefore, you need to be present on the same social channels as them.
As a seller, you can influence millennial opinion by packaging a product well for digital consumption. In other words, you need to get them to buy with their eyes before they buy with their wallets. For products, Instagram is your go-to answer. You can showcase your products as much and as often as you like. Be sure to invest in a good photography expert.
For after-sales support and pre-sales service, Facebook and Twitter are some good channels to be present on. The more responsive you are on these channels, the more a customer will trust you. It pays to have a part of your staff dedicated to posting, answering queries and providing after-sales service on digital platforms. On all of these channels, ensure that the call-to-action buttons lead to the right page on your web store.
Mohammed Ali is the Founder and CEO of Primaseller—a MultiChannel Inventory Management software that also helps sellers build brand credibility by ensuring that accurate stock information is reflected across sales channels and orders are fulfilled on time.