RCAS Speakers From Nielsen and Land O' Frost Talk Analytics
The 2017 Retail And Consumer Goods Analytics Summit (RCAS) took place April 26-28 at The Drake in Chicago, IL, where industry and technology expert speakers helped executive attendees from across retail and consumer goods get the information they need to make an impact on their business today.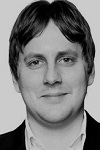 Here, RCAS speaker Matthew Krepsik, Global Head of Analytics, Nielsen, talks about how to enable everyday decisions through the power of analytics. RCAS speaker Carly Phillips, Pricing & Category Information Manager, Land O' Frost, explains how analytics tools helped their company gain real insights and make real-time decisions.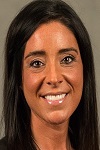 The pair presented the wait-listed session at RCAS: "Analytics for Everyday Decision-Making." The session explored how organizations need to be able make the best decisions on a real-time everyday basis across their entire portfolio. Krepsik and Phillips explained how they're embedding sophisticated analytics into their everyday decisions to identify and activate new opportunities for profitable growth.