01/19/2018
Rent the Runway Redefines the In-Store Digital Experience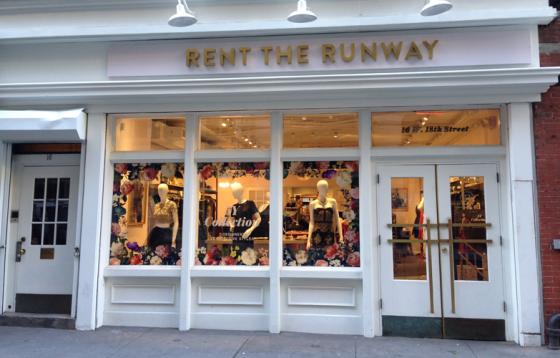 Fashion rental company Rent the Runway, a fashion rental company relies on logistics and tech. Managing more than 450,000 pieces of designer fashion in the "closet in the cloud" is a massive logistical enterprise, collecting millions of data points about each user's interaction with the brand.
To help with this, the retailer has announced its use of iOS-based scanners and kiosks from Aila Technologies to enhance the customer experience and streamline operations at its retail store locations.  With this solution, Rent the Runway is able to tie all of that data into its digital in-store experience to make returns, exchanges and rentals seamlessly easy.
Customers at the NYC Flagship store, as well as locations in Chicago, San Francisco, Topanga and Washington, DC, are able to walk in and walk out with the everyday or black-tie style and fit that they want. The self-service Interactive Kiosks with TrueScan technology allow customers to quickly pick up and drop off orders and easily exchange pieces on the spot. 
"Aila gives our customers a fast and easy way to manage returns and exchanges at our retail store locations, and ensures our stylists and customer experience associates have more time to spend helping shoppers," said Hampton Catlin, senior director of engineering, Rent the Runway.
"As we expand our endless closet into local locations across the country, it is critical that we deliver the same seamless, luxury experience that our customers expect—especially now that we have some customers accessing the store several times a week," Catlin continued. "Traditional scanning devices and systems were difficult and slow for our customers to use, plus they were all rather bulky and unappealing. Aila was the only solution that we found that could meet our needs—it lets our customers and associates quickly and efficiently scan the tiny labels on our products to ensure all of their interactions meet our brand standards. Aila's scanning speed and accuracy is far beyond anything else we have seen."