Retailers: Break Through Online Noise Without Destroying Your Reputation
Get great content like this right in your inbox.
Subscribe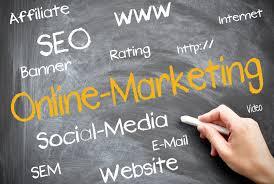 The digital marketing world was recently shaken by a 22-year old.
If you're not familiar with him, Logan Paul is a Vlogger and digital influencer who began his career with Vine, whose YouTube videos have upwards of 153 million views, and who has 16.2 million followers on Instagram plus another 1.6 million for his Maverick By Logan Paul brand on Instagram. Yes, all those are millions. And he makes millions, too. $12.5M per year to be exact for endorsing big brands like Mercedes, HBO and Pepsi, not to mention his own retail brand (the latter is an example of building influence and then your own shopping cart).
Talk about breaking through online noise.
Retail marketers continue to find novel ways to extend budgets and flesh out marketing mixes that target specific audiences where and when they spend time. Content that is more palatable, often more visible and compelling, than say circulars or coupons, is growing in value. Specifically, online platforms are exciting not only due to their cost efficiencies, but how they enable retail marketers to reach targeted audiences and present content to them that appears to be organic and thus, trusted—effectively breaking through online noise.
Although the ROI for influencer marketing is still considered tenable, online influencer marketing is still seen as a cost-efficient way to talk to targeted market segments where they want and when they want. In addition, non-celebrity endorsers are 10 times more likely to drive in-store purchases. In fact, it's a media buy that has worked especially well for lifestyle brands. And retail brands are using influencer marketing more and more to get the attention of their online audiences. Thus, Paul's stunning fall from grace has sent brand marketers running to their PR agencies for help and cramming boardrooms to recalculate their influencer relationships.
Some online elements of retail marketing plans may have challenges that can get a brand in trouble though. As in Paul's case, there's a dark side, not only to influencer marketing but also for other online marketing activities. Due to the ubiquitous of video, social media, social trends, influencer marketing and other technologies and platforms we have yet to discover, it's become easier than ever to rock a brand's reputation. Think Jenner Kendall and Pepsi. Think #metoo, Kevin Spacey, House of Cards and Netflix. Think race issues and Dove. Think @JakePaul and Mercedes or YouTube. And the list goes on and on.
So how can a retail brand be daring, up-to-date, reach targeted audiences online without a huge budget and not spoil their reputation?
To answer that question, I'm reminded of Lisa Case, a Senior Marketing Strategist at the University of Minnesota, who at a recent web usability/accessibility presentation said, "Publish content knowing that everyone in the world may one day see it."
Retail brands and their agencies need to be ever vigilant in knowing what's next on the technological horizon (and the many ways it can be used), must stay on top of the current social mood, and must keep in mind that they have an infinitely wide audience – even if they think they're speaking to a targeted one. For example, YouTube yanked their business from Logan Paul after reading its members' feedback about his video, even though much of the feedback was not necessarily from Paul's audience.
Additionally, retail brands can no longer stand on the sidelines of the social political conversation lest they get pulled to a side they really don't want to be, creating a messy, complicated situation that's difficult to unravel.
Online marketing may be cost-efficient, but also needs to be well-thought out, have a strategic anchor in a brand's mission, and be proactive. 
A few specific thoughts on tactics:
If you use online programmatic media buying, know where the noise is coming from.
The online content highway is getting even more congested with news, politics, weather, etc., that is definitely attracting gawkers. Learn how to navigate it. Programmatic is a cost-effective media buying application that can reach your online audiences, but be sure you have whitelists for sites where your brand may appear. In the age of fake or highly politically charged sites, your brand's reputation depends on you protecting your brand from them, as well as, not losing money on them.
Go high-end, but be scrappy.
Great creative still matters and retail brands should not relinquish control of the quality of their brand visuals and messaging. Breaking through the chaotic communications universe requires relevant, attention-grabbing creative – and to consumers, that means a brand that offers them a promise of real value. Brilliant creative that connects with consumers is far more effective and manageable than content created just for the sake of creating it, which is sometimes the case with digital media, or content created by vloggers lacking creative expertise.
In addition, inspired creative should also always be married with strong and relevant execution. By creating beautiful advertising for your retail brand and distributing the content on social channels or online publications to targeted audiences more apt to share and magnify your reach, you can get organic exposure that you otherwise could not get with watered-down brand creative.
Hire digital influencers, but demand greater accountability.
Yes, I know I just wrote that they can undermine a retail brand, however it still makes sense to use influencers to ride the pop culture wave. Just be sure spend the time with your online star going through a content calendar. Digital influencers are publishers of consumable content, so there should be a strategy, story and brief that provides "guardrails" to the brand's conversation with its audiences, even if there is an intermediary. And choose an influencer with a track record of quality content, as well as one who is also willing to sign a detailed contract.
In the past, there was no standardization of metrics or compensation for influencer marketing. The tides are changing, and as budgets have grown, so has the need for better analytics and more measurable goals. Marketers need to demand greater accountability and transparency to track influencer performance and ROI. In 2018, we will see brands move beyond media metrics, such as views and impressions. Instead, they'll focus on how likes, retweets, comments, and clickthroughs are delivering sales and impacting their bottom line through customized links to track performance, unique promo codes, and affiliate links to measure an influencer's impact on sales.
As always, insights and data will rule, as will retail brands' "North Stars", and will provide the trust and confidence for retail brands to move forward in the sometimes volatile online communications environment where we all now live. The tried and true are just that for a reason.
-Karen Schultz is the Director of Marketing for Riley Hayes and has a wealth of marketing, PR and business development experience. With a graduate degree from the University of Minnesota in strategic communication and a digital marketing certificate from the University of St. Thomas, Karen prides herself on being an obsessive learner—which comes in handy as her primary focus is in the digital space.