Retail's 10 Most Valuable Brands
Get great content like this right in your inbox.
Subscribe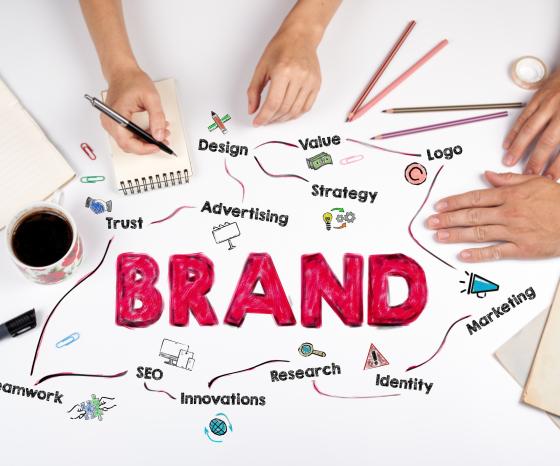 A powerful brand image breeds loyalty and customer satisfaction. While a weak brand leads to shirking profits and eventual demise.
In its annual Global 500 report, Brand Finance ranked the world's 500 most valuable brands. Brand Finance's proprietary ranking system examines a company's marketing investment, shareholder equity, and business performance to place an economic value to each company's brand.
Retailers claimed numerous spots throughout the ranking, including the number one overall position by Amazon. The entire ranking is available here. Below are the first 10 retailers to make the list.
Amazon. The power of the Amazon brand is undeniable. Brand Finance places its value at over $150 billion, a 42% year-over-year increase. Amazon continues to find new and exciting ways to connect with its legions of shoppers, but the key to its success remains its insanely popular Prime program. At least once a week, 85% of Prime members browse for products on Amazon.com, and nearly half (45%) make a purchase once a week, according to "Getting to Know Your Customers: Amazon User Study," a report from Feedvisor. In addition to Prime, Amazon continues to increase customer loyalty with its digital assistant platform. Amazon sold "tens of millions" of Echo devices last year making it one of the retailer's two best-selling products in 2017 (the other was the Fire TV Stick). Brand Finance Overall Ranking: 1.
Apple. Much like Amazon, Apple has vast global appeal. The electronics manufacturer and retailer has built a massive following thanks to its intuitive product line and a commitment to customer satisfaction. When Apple launches a new product, the world takes notice. For example, the new iPhone X was the best-selling smartphone in the world in December, helping grow Apple's December revenue by 21% year over year, while the iPhone line in general generated its highest revenue ever. Brand Finance Overall Ranking: 2.
Walmart. Walmart is the biggest retailer in the world, so it is not shocking that it finished in the top 10 in brand value. It has built its enormous customer base with everyday low prices, a huge assortment and a vast physical footprint. Over the past few years, the retailer has focused on building its digital capabilities with strategic investments. It latest maneuver in the digital arms race was the acquisition of virtual reality startup Spatialand to build VR product for Walmart's stores and websites. Brand Finance Overall Ranking: 9.
Alibaba. Alibaba, often called the Amazon of China, is a massive online retailer with annual revenue around $24 billion and climbing. In Q3 2017, the online giant posted a 56% year-over-year revenue increase. The retailer continues to invest and innovate in a number of areas including digital payment, artificial intelligence, geo location, search, video, social media, and much more. Brand Finance places its brand value at $54 billion, a 58% year-over-year increase. Brand Finance Overall Ranking: 12.
Home Depot. Home Depot has positioned itself as the name in do-it-yourself home improvement. The retailer continues to invest aggressively in game-changing technology to maintain its crown and stay in front of it rivals. The retailer plans to investment more than $5.4 billion over the next three years related to its "One Home Depot" omnichannel strategy. A large portion of this investment will be on advancing its personalization prowess, and leveraging the data it has on nearly 50 million U.S. households that have been active with the retailer in the last 12 months. Brand Finance Overall Ranking: 27.
Starbucks. Starbucks' brand has massive universal appeal. The international café powerhouse has become synonymous with coffee itself. But the retailer has gone well beyond a simple cup of Joe at the local coffee shop, it has transformed into a technology juggernaut. The coffee retailer added more than 1.4 million active Starbucks Rewards members in the U.S., up 11% year-over-year, and now boasts 14.2 million active members. Mobile payment in the U.S. has grown to over 30% of total tender. Brand Finance Overall Ranking: 33.
Nike. The Nike Swoosh is recognizable the world over and is synonymous with quality, on-trend athletic apparel and accessories. Through continued investment in machine learning, the brand is supercharging its digital efforts, with the stated goal of gaining knowledge of and rewarding its most loyal shoppers. Despite its personalization efforts, the brand dropped 13 spaces in this year's ranking, finishing in 40th overall. Brand Finance Overall Ranking: 40.
IKEA. IKEA's affordable, stylish, do-it-yourself approach to furniture sales has earned it fans across the globe. The Swedish company's $24 billion brand value was a slight increase year-over-year and landed it in 46th place in Brand Finance's ranking. The furniture retailer continues to invest in the customer experience to maintain its market-leading position. Last fall the retailer announced the acquisition of TaskRabbit to connect customers who would rather not assemble their own furniture with a network of on-demand handymen. Brand Finance Overall Ranking: 46.
CVS Caremark. CVS finished in 61st place ($20 billion brand value) in the ranking, 29 positions ahead of rival Walgreens ($15 billion brand value). The nation's biggest pharmacy chain is innovating at breakneck pace to keep ahead of its rivals and continue to connect with its loyal shopper base. In just the past year CVS bought Aetna for $69 billion, launched next-day prescription delivery, gone live with on-the-go vending machines, and much more. Brand Finance Overall Ranking: 61.
H&M. One of the leaders in the fast fashion movement has built a loyal following with its affordable copies of popular runway styles. While the brand has seem tremendous growth over the past decade, H&M is not immune to the apparel downturn. It recently announced that it plans to close 170 underperforming stores, while opening 390 over the next 12 months. These 220 net new stores in 2018 is well off the brand's established pace. Brand Finance Overall Ranking: 72.