RIS Talks With Jetblack Co-Founder Jenny Fleiss on Changing How Consumers Shop
Get great content like this right in your inbox.
Subscribe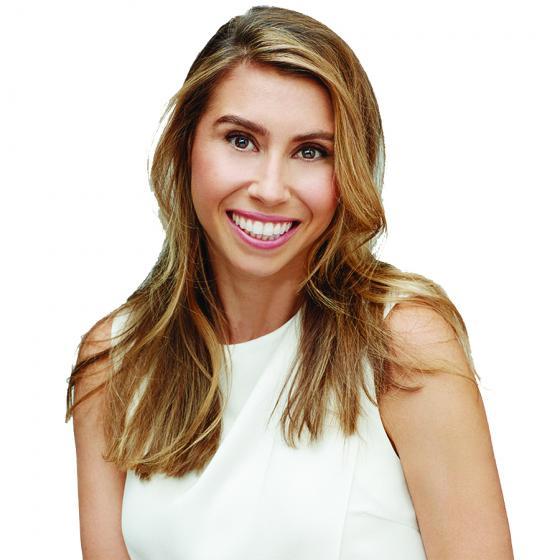 Jennifer Fleiss has a remarkable background in inventing new ways for consumers to shop. She co-founded Rent the Runway, a business that transformed the retail industry by making designer clothing rentals a convenient and accessible luxury experience for millions of women. She then co-founded Jetblack a year and a half ago, and currently serves as CEO. Jetblack operates within Walmart's startup incubator, Store No. 8.
"After more than eight years at Rent the Runway, I set out to begin a new journey to change the way consumers shop more broadly by leveraging conversational commerce," says Fleiss.
Jetblack is an entirely new shopping concept that enables consumers to get exactly what they need through the convenience of text messaging and the freedom of a nearly unlimited product catalog. Fleiss says the service is meant to make the shopping experience more "efficient and delightful."
"My work is embedded into my daily life and I'm constantly using my own life experiences to think of creative solutions," says Fleiss. "At the core of each of the companies I founded, identifying with the end consumer and constantly gut-checking innovation against real customer feedback has been the key to success and longevity."
RIS recently ­­­had the pleasure of recognizing Skeen's contribution to retail by naming her to the "Top Women in Retail Tech 2019" list. The following is an exclusive Q&A with the innovative retail exec:
Q&A with

Jennifer Fleiss,

Co-Founder, CEO, JETBLACK
RIS: What new and emerging technology have you and your team recently deployed that helps set your organization apart?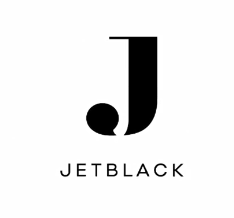 Jennifer Fleiss: Consumers today are busier than ever, and they're looking to technology to help simplify everyday life. The best solutions not only find them ways to save money, but save them time as well. We've been able to respond to this new need by leveraging text and voice – to create a totally new e-commerce experience. Our membership based service enables consumers to offload their shopping needs across virtually all categories - from reordering laundry detergent and paper towels, to getting curated gift or beauty recommendations, customers can ask for anything and get the right thing, quickly.
RIS: What were the strategic objectives of this technology and are there any success metrics you can share?
Jennifer Fleiss: Jetblack launched with the belief that conversational commerce – or the ability to shop through text messaging, online chat or voice – will power commerce in the future. Jetblack combines the convenience of e-commerce with the customized attention of a personal assistant -- using a combination of artificial intelligence practices and expertise from professional buyers across the home, health, parenting, fashion and wellness categories, as well as parents themselves.
This year, we developed a Beta product that found great success with our founding members using a new text-based platform and unique combination of human and artificial intelligence (AI) recommendations, which we then launched publicly on May 31st, 2018.
Our signature combination of artificial intelligence and the customized attention of trained experts has enabled Jetblack members to find the best products for them. For example rather than recommending top-rated and most frequently purchased strollers, a Jetblack retail expert considers human elements like if the consumer lives on cobblestone streets and whether their child might need to nap in the stroller.  Jetblack AI recommendation engines learn over time to anticipate real-time changes, such as suggesting larger clothes as children age, understanding brand preferences, and storing key information on specific product preferences, giftable moments, and key addresses.  Once an item has been ordered once, it is available for clickfree shopping wherein a customer can place an order just by texting the product ID.
Since our launch, the demand to join Jetblack has been high and the brand continues to see increased frequency and breadth of member shopping. What we have heard from our founding members is that texting has been their favorite part of the Jetblack service - it is their preferred method of communication. Being able to send a simple text as they think of things they need is convenient no matter where they are and saves them from a build-up of distracting mental to do lists.
Jetblack is as simple as texting a friend. We're already seen members shop via text for nearly everything in their lives -- from paper towels and other household essentials, to more unique, hard-to-find items like monogrammed jewelry boxes for a mother-in-law gift or emoji-themed birthday party supplies for a five-year-old.  Over time we believe a combination of voice and text will enable the most efficient holistic shopping experience.
We're seeing our beta members order more than 10 items a week on average and we have already accrued thousands of people on our pre-launch waitlist through word of mouth, or as we call it "word of mom." The mass amount of early referrals have validated both the stickiness of SMS shopping and the need for a curated shopping service like Jetblack.
In the first half of 2018, Jetblack purchased items from 3,700-plus different brands for members, including Blue Mercury, Pottery Barn and Saks Fifth Avenue.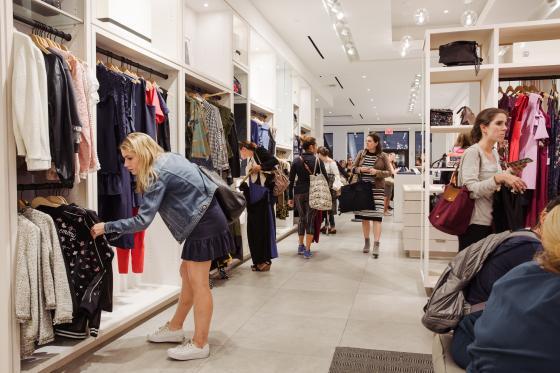 RIS: What project have you led that you are most proud of?
 Fleiss: Over the holidays we hosted a Jetblack Holiday Marketplace event.  We invited members and their guests to The Cadillac House in Manhattan to shop our curated collection over text message.  Merchandising, marketing, logistics and technology teams all came together to show off the power of our brand as a delightful shopping tool that can save time in finding the perfect holiday gifts.  Our fast delivery and luxury gift wrapping enabled all of our customers to feel like superstars this holiday season.  The power of omnichannel is real, and the ability to redefine shopping experiences felt so tangible.  I also love any experience that enables employees to engage with customers first hand, to hear and learn from them - in a digital world that can all too easily be missed!
 RIS: Can you discuss any new technology that you currently developing?
Fleiss: We continue to evolve our personalized recommendations for Jetblack customers and automate elements of our service to provide the fastest, most precise responses. This will enable us to respond faster and faster to customers' requests, building precision that will pave the path for voice and thereby enable additional efficiencies in consumers' lives.  We have already begun to introduce voice shopping via voice to text that we encourage with a welcome gift of Apple Airpods, exposing consumers to the efficiencies that can be had when speaking a voice command while carrying grocery bags or pushing a stroller.  I believe this consumer behavior will continue to grow.
It's exciting to see so many female CEOs and founders taking center stage in business, and more than anything, I love the way women are supporting each other and collaborating to make an impact.
RIS: How has women's role in the retail industry evolved over your career?
Fleiss: It's exciting to see so many female CEOs and founders taking center stage in business, and more than anything, I love the way women are supporting each other and collaborating to make an impact. I am so fortunate to have an amazing network of inspirational female entrepreneurs. We continually learn from each other and share ideas and best practices for our respective businesses. Our camaraderie makes my day to day so much more fun and worthwhile. If there's one thing I've learned it is that self-confidence is so important and I want to help women in business build confidence to believe in themselves and their ideas.
RIS: What are your long-term goals for your career? What would you like to accomplish before you retire?
Fleiss: My work is embedded into my daily life and I'm constantly using my own life experiences to think of creative solutions. At the core of each of the companies I founded, identifying with the end consumer and constantly gut-checking innovation against real customer feedback has always been the key to success and longevity.
I find it extremely rewarding to deliver value to consumers and help them live their lives better. My goal is to continue to work in a way that produces solutions to customers' changing needs. It excites to me to help customers optimize their time and get the most enjoyment out of the best parts of their lives. Whether that comes in the form of helping them shop faster, gift more thoughtfully, or put their best foot forward in important moments, I want to keep delivering!
RIS: What technology trends do you believe will have the biggest impact on the retail industry over the next 12-24 months?
Given the proliferation of choice in the market today, consumers are demanding more curated, personalized shopping experiences to make shopping more efficient and enjoyable. Consumers are more time-starved than ever, and want recommendations that not only reflect past purchases, but also anticipate future needs and interests. At Jetblack, we are building a reliable and convenient service that allows us to really get to know our customers. We use our understanding of who they are and what they need to provide recommendations, powered by a hybrid of AI and expert merchandising. 
Conversational commerce is the first step along that journey because it unlocks the most convenient shopping channel. While we strive to perfect the customer experience on the front end, on the back end, we are building systems to serve customers at scale, with the same accuracy as a one-to-one relationship.