Samsonite Enhances Omnichannel Operations with Streamlined Fulfillment
Get great content like this right in your inbox.
Subscribe
Luggage and travel accessories retailer Samsonite will centralize its order management processes to create more streamlined, customer-centric fulfillment. The company has selected Aptos Enterprise Order Management, and expects the move will enhance its omnichannel operations and improve order visibility, flexibility, profitability and speed.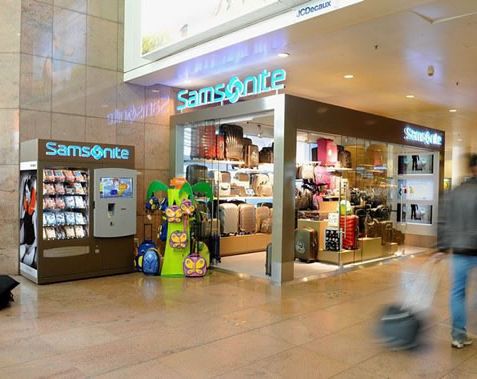 Samsonite products are sold in over 100 countries in Asia, North America, Europe and Latin America through a variety of wholesale distribution channels, company-operated retail stores as well as through e-commerce. To support its growing and diverse retail enterprise, Samsonite selected an order management solution that could serve as a central commerce hub to manage all orders throughout their lifecycle, from initiation to fulfillment and back again (RMAs). Aptos Enterprise Order Management combines real-time inventory across the enterprise with front-end order management, allowing Samsonite to fulfill merchandise from any location or channel to best serve its customers and prevent lost sales.
"To ensure Samsonite's market-leading products are available to consumers no matter when, where or how they choose to shop, we needed an order management solution that could consistently fulfill customer expectations for order delivery and order pickup," said John Mullins, vice president and general manager of direct to consumer at Samsonite. "We found that solution with Aptos Enterprise Order Management, and we are eager to bring exceptional fulfillment flexibility to Samsonite customers."
Whether Samsonite orders originate from a store, mobile device, website or another channel, Aptos Enterprise Order Management will empower an optimal customer experience by allowing Samsonite to create and manage orders quickly, with streamlined access to customer history, communication logs and order information.
The company recently entered into an agreement to acquire bag and travel accessories retailer eBags, Inc. for $105 million. The acquisition of the online-only retailer is part of Samsonite's ongoing strategy to accelerate the growth of its direct-to-consumer, e-commerce business, and strengthen its existing digital capabilities.