06/19/2017
See Who Was Named the CIO of the Year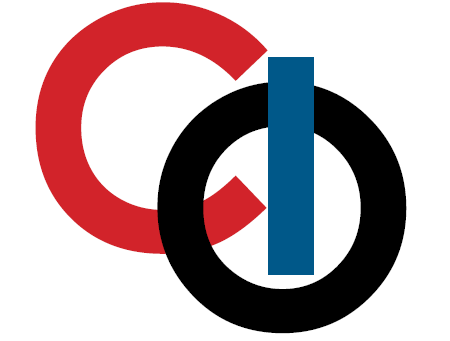 The results of the seventh annual RIS News CIO of the Year Awards are in. The industry's elite gathered at the Retail Executive Summit (RES), June 14-16, for three days of education, networking, and of course, the annual awards ceremony.
Four awards, including the coveted CIO of the Year honor and three inaugural RIS News'Hall of Fame Inductions were presented on Wednesday June 14 at a gala dinner and awards ceremony.
Look for expanded coverage of the event and the award winners in the August/September issue of RIS News. Below is a quick recap of the winners and their award winning projects.
CIO of the Year. Faisal Masud, CTO, CIO, CDO, Staples took home the top honor of the evening for his implementation of three cutting-edge technologies that are helping set the retailer apart. 1. Staples Rush is the company's same day delivery service. It launched in 2016 in four markets (NYC, Dallas, Boston & Chicago). It covers thousands of products available in Staples' stores, and the company leverages its own world-class supply chain organization, including its network of retail locations, to fulfill same-day delivery orders. 2. Staples Exchange is a unified platform that allows thousands of vendors to sell through Staples' e-commerce channels, with multiple integration options. It processed over three million orders in 2016 and supports over 600,000 SKUs. It benefits Staples customers by providing a larger product assortment, post-shipment order tracking and even greater visibility into product inventory. 3. The retailer upgraded its iconic Easy System with the implementation of IBM Watson technology. It brings the "on-demand" world to businesses, allowing customers to order anytime, anywhere, from any device they prefer. Masud spearheaded the initiative to convert the well-known Easy Button into an office digital assistant. Since announcing the Staples Easy System solution earlier last year, Staples' Applied Innovation, eCommerce and IT teams have been working on adding features and services to benefit business customers including speech-to-text capabilities.
Tech Leader Award, Strategic Impact. Mike Frazzini, CTO, eBags took the top prize in the strategic impact category thanks to the implementation of a mobile-first strategic focus. eBags redesigned its mobile offering with a focus on improving the customer experience. The most innovative upgrades that had the most impact included: reduced mobile checkout pages from seven to one; added mobile wallets (Apple Pay, ChasePay, MasterPass, Amex); increased mobile site load speed; and the implementation of an adaptive design for site optimization.
Tech Leader Award, Innovation. Edward Park, SVP, Guess Jeans was honored as innovation award recipient for a personalization project. He and his team were able to realize higher conversion rates by tapping into ambient, local data around physical stores to build a contextual shopping experience online. The result is that customers now experience product assortment that is dynamic to the local market. The project success metrics include: 160% higher conversion; 32% higher average order value; four times higher average revenue per visit.
Tech Leader Award, Customer Engagement. Rob Mills, SVP & CIO, Tractor Supply Company earned the customer engagement award thanks to a host of tech he and his team has implemented that is designed to increase customer affiliation with the brand. Mills has helped IT to evolve its thinking to be more data and science based, driving its decisions and its focus toward functionality that brings significant value to the business. The retailer's newly-launched buy online pick-up in-store initiative has helped grow Tractor Supply's omnichannel business by leveraging store inventory and reducing shipping costs for customers. BOPIS has allowed the retailer to achieve several key objectives: reducing freight expense; expanding online assortment; and attracting online customers to shop in-store.
RIS Hall of Fame. It was fitting that Richard Mader was the first inductee into the newly launched RIS News' Hall of Fame. Mader has been a friend of RIS for years, always willing to lend a helping hand or offer some advice whenever needed. Mader worked in IT for over 40 years, starting out in state government, before entering retail working for Federated Department Stores, Bon-Ton and Boscov's. His shinning achievement was as the first chairman and executive director of NRF's ARTS. The association strives to enable the low cost, rapid deployment of technology in retail by reducing integration efforts through platform independent, vendor neutral standards.
RIS Hall of Fame. Vicki Cantrell is a retail strategist, community builder, global executive, and former retail chief operations officer and chief information officer. She most recently served as NRF's senior vice president, communities and executive director, Shop.org. In that role, she was responsible for providing strategic direction and management of Shop.org, NRF's digital retail division. Additionally, she provided oversight for the NRF communities, including the CIO Council, Digital Council, CMO Council, ARTS, and Loss Prevention Council.
RIS Hall of Fame. Michael Relich is the chief operating officer of Crate and Barrel. He is responsible for corporate operations and oversees the IT, sourcing, supply chain and international teams.Prior to joining Crate and Barrel, Michael was the chief operating officer of GUESS?, where he was responsible for leading the retailer's global operations and driving long-term strategic growth initiatives. As an IT leader Relich always encourages his staff to not just be technology geeks but to understand the business better than the users. He prides himself on the ability to push his team to be innovative and find creative ways that IT can propel the business.
Congratulations to all the award winners and Hall of Fame inductees!