Speedy Delivery: How Target Improved Fulfillment for the Holidays
Get great content like this right in your inbox.
Subscribe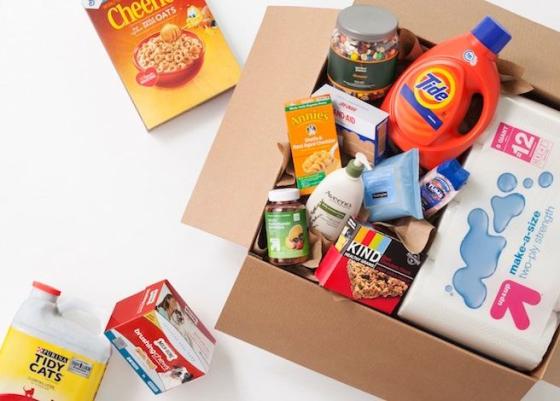 While Target saw decent third quarter results, the retailer issued an underwhelming forecast for its holiday quarter.
Target's third quarter 2017 sales increased 1.4% to $16.7 billion, reflecting a 0.9% comparable sales increase. However, CNN reported Target shares fell after the retailer said it expects fourth quarter earnings to be between $1.05 and $1.25 a share, which is on the low end of the range from Wall Street's profit expectations of $1.24 a share. The bog box retailer also said that same-store sales may be flat to up just 2% during the crucial holiday shopping period.
The retailer's third quarter gross margin rate was down about 10 basis points from last year, reflecting continued pressure from digital fulfillment and Target's work on pricing and promotions.
Target's digital sales grew 24% on top of 26% a year ago, but this growth has brought on a lot of investment for the company.
Last February the retailer announced an investment plan of more than $7 billion of capital over three years. On top of this capital commitment, the retailer outlined an investment of $1 billion of operating margin this year.
"This commitment has allowed us to move fast, invest in our team and reset our value positioning in the marketplace," said CEO Brian Cornell. "With three quarters of the year behind us, I am pleased that we are either on track or ahead in delivering all of our goals for the year."
Speeding Up the Supply Chain
Target has worked hard this year to speed up its supply chain, rolling out new fulfillment options to customers.
Target took Target Restock, a next day delivery option on everyday essentials, from concept to operational in 11 key markets throughout the country, which makes it available to 90 million customers. During just the third quarter, it rolled out this service to an additional 10 markets. Now it has expanded the list of eligible items to more than 15,000, while extending the order deadline for next-day delivery to 7 PM.
"The average value of a Restock order is about 50% larger than an average store transaction and we're pleased that our stores have been able to fill these orders reliably and efficiently," said COO John Mulligan.
Target has now also rolled out same-day delivery in four locations in New York City, supported by its acquisition of Grand Junction.
Additionally, the retailer has just rolled out its new Drive Up service to 50 locations in the Twin Cities. Target began testing curbside fulfillment with Twin City team members in the second quarter. Curbside fulfillment applies to approximately 180,000 shelf stable items currently eligible for in-store pickup and would allow shoppers to not leave their cars when picking up items. Shopper survey scores for this service are running well ahead of goal, according to the retailer, and the stores are outperforming goals for average wait time.
Target said it has plans to further build out all of these fulfillment options in 2018.
Ship From Store
Target's ship-from-store locations have grown more than tenfold, now in more than 1,400 locations across the country as Target enters the holiday shopping season.
Target stores fulfill more than half of the retailer's total digital volume through the pickup and ship-from-store capabilities, and that will number peak at well above 80% in the days leading up to Christmas, according to Mulligan.
"In fact, our stores are planning to ship over 30 million units related to digital orders in the peak four weeks of the holiday season, up from about 18 million units last year," he noted.
"While the fourth quarter is always intensely competitive, we are entering this holiday season with lots of confidence," said Cornell. "Enabled by this year's investments and the tireless efforts of our team, we have an outstanding set of plans this year."
"Our ultimate goal," commented Mulligan, "is to build a supply chain that can reliably deliver any item in our network to all but the most remote areas in the U.S. in two days or less, with most items delivered in one day. While a large percentage of our digital orders today are already arriving that quickly, we have more work to do before we can reliably deliver in that time frame across all of our assortment."
Mulligan said to achieve this goal Target needs to improve the speed, accuracy, and reliability of its entire supply chain, from end to end.