The Sports Retailer Game Changer
Get great content like this right in your inbox.
Subscribe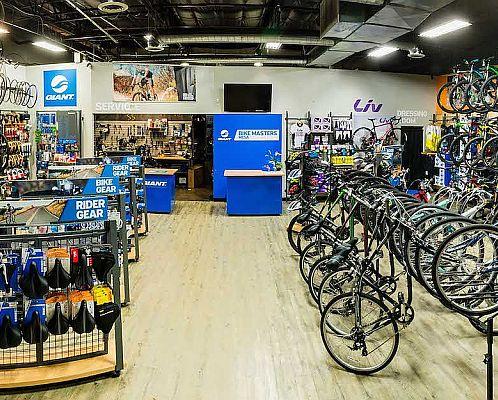 The summer is heating up for sports retailers, and so is the competition.
Research shows that by the end of 2018, summer demand may generate as much as $174 billion for the sportswear market. In the next five years, the global sports apparel market is expected to reach $219 billion.
But an interest in sports and physical exercise isn't the only reason why the sports retail industry is booming. Many consumers have embraced the "athleisure" trend, making the athletic aesthetic a part of their everyday lives. And this trend drives major growth for sports retailers. In fact, activewear apparel alone accounted for 22% of total industry sales in 2017, rising to $48 billion in the U.S.
Sports retailers will have to play hardball to keep up with demand and stand out in an increasingly competitive market. But what does that really look like? It starts with the genuine feedback of your customer base.
Your (not so) secret weapon
Smart retailers know that data is key. Not only can information from and about your customers deliver valuable insights, but it also drives better retail decisions. Leading retailers leverage the data they collect to improve marketing, sales, operations and customer service.
But at the end of the day, all data isn't created equal. To succeed in the highly competitive sportswear market, brand-level insight is insufficient. Consumer preferences are local – shaped by demographics, climate, nearby competitors and a host of other factors. Consider this: in the spring of this year, a 600-outlet sportswear retailer asked its customers whether the store offered their "first choice" of products. 82% of customers said yes, but outlets' scores ranged from 51-100 percent. They were clearly missing the mark at some locations and learned to re-merchandise accordingly.
It's also important to maintain the ability to adapt to customer feedback quickly. Analyzing customer feedback in near-real time can help you quickly identify changes that need to be made during the busy sports season, as well as for the remainder of the year ahead. The retail world is constantly evolving, especially in the sports apparel sector. Those that stay one step ahead of customer preferences and expectations will gain a competitive edge.
As merchants like Nike, Lululemon Athletica and Under Armour dominate activewear sales, other companies are throwing their hats in the ring. Sports retailers that take the time to better understand their customers' needs will get their piece of what could be a more than $350 billion pie.
Get the full picture
To uncover the most valuable customer feedback, it's important to provide the opportunity for shoppers to weigh in on their experience at the moment of purchase, rather than days or weeks later through receipt tape or online surveys. There's power in your ability to collect simple, real-time feedback that's easy and convenient for your customers. If they're given the opportunity to wait days or even weeks, customers will lose motivation to provide honest answers or not respond at all.
But it's difficult to collect feedback quickly and efficiently without having reliable customer feedback software in place. Retailers that use the right feedback tools are reaping the benefits. Taking action on customer feedback has demonstrably helped businesses bring in more revenue, especially for sports retailers where the demand for what you're selling is reaching a fever pitch.
Encourage your customers to share their feedback through any and all channels they use to interact with your business. From buying online to making purchases in-store, it should be as easy as possible for your customers to provide their honest opinions on what's working and what's not. Sports retailers can achieve a holistic understanding of their business and how customers view them across channels by integrating both in-store and online analytics.
Preparing for the next play
The sports retail game is changing at a rapid pace. Growing demand and increased competition is creating an environment where every move can make or break a sports retailer's success. The best way to operate in this fast-paced space is to listen to customers. Through the power of customer feedback, you can increase sales and build better customer relationships. 
And of course, it's not just about improving operations for the current seasonal demand. Longer-term goals around improving customer retention and boosting spend can be infinitely more achievable when using mass, validated customer insights to make data-driven decisions for the future of your business. When you have that level of understanding, you'll be equipped with knowledge on the best ways to reach new shoppers, meet customer expectations and improve experiences across retail channels.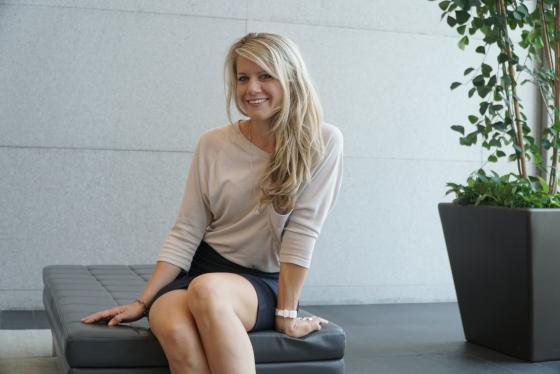 Georgina Nelson is the CEO and founder of TruRating, a customer feedback solution. Headquartered in the U.K., TruRating has operations across Australia, Canada and the U.S. With a background in law and an eye for the consumer, Georgina saw the need for reliable, validated customer reviews that would better serve businesses, thus launching TruRating in 2014.