05/30/2018
Spring Clean Your E-Commerce Site to Maximize the Customer Journey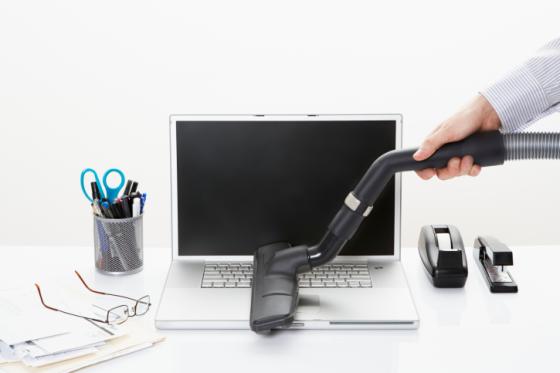 With the Spring season winding down, it's a great time to recharge and do that thorough house cleaning you neglected the entire winter (it's okay — everyone else did too). And while homeowners, renters and landlords alike are scrubbing away to make their living spaces spotless, online retailers should apply that same cleaning mindset to their online store's customer journey. You never know what dusty disruptions could be impacting how potential customers view your brand.
After retailers check every corner and crevice, it's possible that — despite the careful attention they pay to their online journey's functionality — the customer experience may not be as impeccable as they'd like it to be.
The Problem Retailers Didn't Know They Had
When it comes to cleanliness — ignorance is not bliss, and there's an emerging, widely unknown issue in the e-commerce space that could be impacting the online shopping experience for brands, known as Online Journey Hijacking. There's a chance that up to a quarter of a given retailer's site visitors are being exposed to unauthorized advertisements that lure them away from the same customer journey that the business invests heavily in — a dirty problem indeed.
Essentially, such activity occurs when a shopper's device is infected with injected digital malware that manifests into pop-ups, banner ads and competitive product recommendations during the online shopping experience — displaying the same, or similar, products on other sites that could be cheaper than what that retailer's charging. The brand did not put these on their site and, unfortunately, there's no way to monitor it through traditional IT because it occurs completely away from the retailer's servers, and exclusively on the shopper's device.
The way these type of distractions come about is pretty simple. Consumers inadvertently track in mud (download malware) through everyday application updates — such as browser extensions, free software bundles, or by using a free, unsecure WiFi network. Then, the malware barrages the device's user with unwanted (and untidy) interruptions across the sites they visit.
Obviously, this isn't ideal for the consumer because it directly interrupts their online shopping experience. But the real loser in this situation is the retailer who loses revenue and brand equity over bad hygiene.
Distracted shoppers are far less likely to make a purchase from a site that's demonstrating other products right on the screen. Online customers are busy and distracted enough — and have the patience to deal with additional, unwarranted information being thrown at them. And second, this can lead to customers believing that a brand's site is intentionally serving these unlikable ads and pop-ups, and delivering them with an unsatisfactory customer experience — decreasing the likelihood that said customer will do business with the brand again.
Spring Cleaning for E-Commerce Brands
What should retailers do? Quite simply, as retailers look at the different aspects of their online stores that need to be refined and where they can clean up the customer experience, unauthorized, injected advertisements should be on their radar.
After all, every brand interaction can make or break a consumer's perspective of a business, so it's best that retailers' Spring cleaning sessions fully polish every nook and cranny of the shopper lifecycle — especially those they didn't know were impacting them.
Chemi Katz is co-founder and CEO of Namogoo, a pioneering Online Hijacking Prevention technology enabling businesses to preserve a distraction-free online experience, gain control over all 3rd party services running on their site, and enhance eCommerce metrics. He is a visionary and serial entrepreneur who has been building disruptive technologies in the security, commerce and advertising spaces for over 17 years. Prior to co-founding Namogoo, Chemi was General Manager of DoubleVerify Israel, and co-founded Reissod and Seapai — a B2C eCommerce solution which reached over 2.5 million active users.