Starbucks to Expand Delivery to 2,000 U.S. Stores
Get great content like this right in your inbox.
Subscribe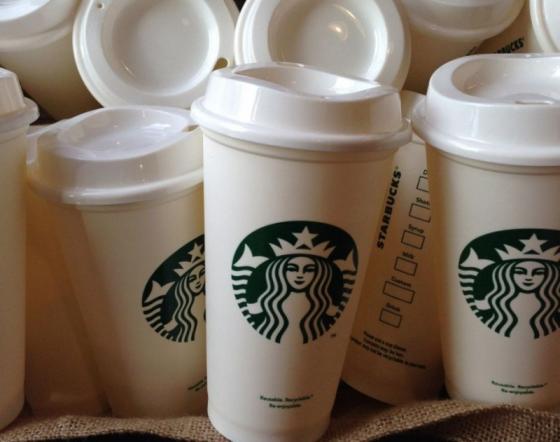 Coffee delivery may soon be commonplace in the U.S. as Starbucks plans to step up delivery in 2019.
The coffee giant announced it will expand Starbucks Delivers in partnership with Uber Eats to nearly a quarter of its U.S. stores — or more than 2,000 locations — by the end of its second quarter. Starbucks launched the program as a pilot in Miami.
"It's an exciting move, it will bring meaningful and scalable growth to the U.S. operations, and we're making it easy for our partners by integrating the ordering and technology directly into our systems," said Rosalind Gates Brewer, COO, group president & director, at the company's annual investor day event in New York.
The move will eliminate additional steps for store employees and create a fourth channel in stores, Brewer said, in addition to drive through, Mobile Order & Pay, and store walk-ins.
The model for Starbucks Delivers began in China, where customers can order through either Starbucks, Ele.me or other Alibaba apps. Once orders are placed, they are routed to the best store to fulfill it based on a unique fulfillment algorithm that has been specifically designed with Alibaba for Starbucks Delivers. Orders are delivered by a dedicated, Starbucks-trained Ele.me driver within 30 minutes.
The creation of the program involved developing beverages specifically designed for delivery, as well as specially designed spill-proof lids for hot and cold beverages. In addition, unique delivery containers were developed to ensure orders remain hot or cold, and tamper proof packaging seals were created to help ensure quality and safety.
Starbucks announced the partnership in early August, and by the end of September, it was in 150 stores in Beijing and Shanghai. Now Starbucks has expanded the program to reach more than 2,000 Starbucks stores across 30 different cities.