Target Testing Next Day Delivery
Get great content like this right in your inbox.
Subscribe
Under pressure from e-commerce giants Amazon and Walmart, Target is testing a next-day home delivery service called Target Restock. Amazon, which offers rapid delivery services like Prime Now and Amazon Pantry, recently said it cut the threshold for free shipping to $25 from $35. Walmart previously dropped its free-shipping minimum to $35 from $49.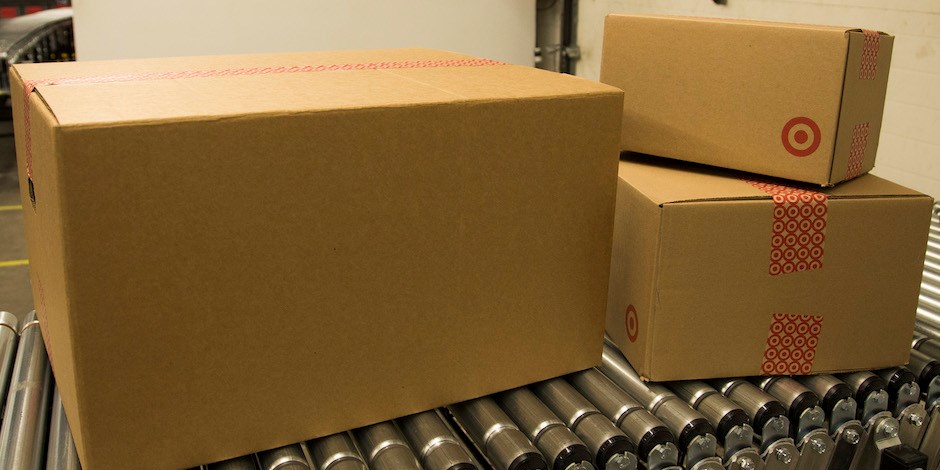 Target plans to pilot the new service with shoppers this summer in the Minneapolis area.
Once the pilot is live, Minneapolis area shoppers that have a REDcard will be eligible to access thousands of household essentials online. They will be able to fill a box with multiple items and have their orders shipped to their homes for a low, flat fee, although there are no reports yet on what that fee will be. Target said it will be able to fulfill orders placed before 1:30 pm by the next business day.
"Today's consumers expect everything right now!" Ken Morris, Principal, Boston Retail Partners (BRP) told RIS News. "Amazon and Walmart are raising the bar by continuing to offer faster delivery options – even same day. This move by Target to offer next day delivery is a direct response to competitors' offerings – they need to do it. Target will also need to add fresh, refrigerated or frozen foods categories to next day delivery to be on par with Amazon and Walmart.
Target said the items for Target Restock orders will be packaged at a nearby store, essentially turning local stores into omnichannel  warehouses.  
"It's an interesting move by Target to use existing personnel to package the boxes that consumers order with Target Restock," commented Barry Pellas, Chief Business Technologist of PointSource. "It integrates front-end employees more deeply within the supply chain, giving them a holistic picture of the inventory that's going in and out of the store. At this stage, Ship from Store (SFS) is a good choice because Target can analyze inventory and manage logistics, using technology patterns to ensure that the store always has what it needs when it needs it.
"But this is just the beginning for Target, and if they continue to roll out this service across the county, the SFS method might not be sustainable with increased demand. Right now, the products that they are offering in this pilot are not a comprehensive selection of Target's inventory. As they offer more options a separate warehouse will be necessary to accommodate this influx, and more digital inventory management services will be necessary with it. If Target wants to compete with e-commerce giants like Amazon and Walmart, they're going to need to build out a more robust supply chain and that isn't possible in-store."
"Target seems to be playing catch-up instead of leap-frogging the competition," said Morris. "Perhaps moving to same day within a reasonable proximity of their store locations and adding auto-replenishment services for products that are purchased regularly might be a better strategy. Another good strategy would be to offer an enhanced loyalty program, similar to Amazon Prime, that offers compelling benefits like free delivery and premium benefits that increase customer loyalty for products they can purchase from many other sources."
Target noted in its blog that the company is fine-tuning the experience and testing various enhancements as well.
"In order to combat the possible decline of in-store sales, Target should consider replicating their in-store experience by personalizing the buying experience within the application," said Pellas. "Providing recommended products, suggestions based on past shopping trips (both in store and through Target Restock), or enticing them upon checkout with deals and Cartwheel offers will help to recover revenue from those impromptu purchases while keeping their loyal REDcard buyers engaged."
Supply Chain Concerns
Providing the rapid service that e-commerce giants like Amazon offer will requireTarget to ensure that their technologies and architectural infrastructure allow for seamless communication and integration between their fleet management, tracking and warehouses.
"All areas of the supply chain must be unified so that the data being shared and experiences provided are consistent across locations and channels," said Pellas. "If Target continues to build out this program to a national level, a cloud-based platform with real-time, omnichannel capabilities will be essential to the growth of the Restock service.
"Sharing goals and developing open lines of communication within an organization will help establish innovative processes that can improve existing procedures and lead to greater efficiencies. This type of transparency can help retailers continue to adapt to meet changing market needs."
"While this is a good move for Target, competitors are upping the game which will continue to put pressure on Target and others to find ways to offer faster delivery services and other conveniences that make shopping and buying easier," said Morris. "Retailers selling commodity items have a challenging road ahead."