08/28/2017
Is Target's Payment Service Prepared To Stand Out In The Mobile Crowd?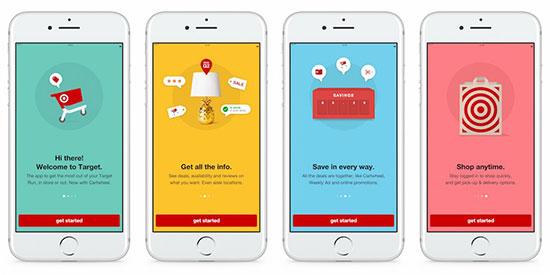 Though mobile payment usage has yet to ignite in the way industry experts have hoped, retailers are still hopping on the bandwagon. From Walmart to Kohl's, retailers are pushing their own payment methods into the market with hopes that their offering will attract and keep the attention of mobile-centric consumers.
The only problem is, consumers still choose plastic at checkout, forcing retailers to look for innovative ways to convince shoppers to pay with their apps.
According to research from Accenture, nearly six out of 10 North American consumers are now aware of mobile payments services – a four percent increase from 2015. Despite a significant boost in awareness, usage rates continue to stagnate. Just 19% of consumers pay in store with their phones while more than half of all consumers use debit or credit cards at least once a week.
When it comes to increasing mobile payment service adoption, retailers would be wise to focus on one key factor – convenience. The more convenient a service is, the more likely consumers are to use it. In fact, a Federal Reserve report found convenience is the most common reason consumers adopt mobile payments services.
Earlier this year, Target unveiled plans to launch its own mobile payments service in store – following in the footsteps of other major retailers. In August, Target moved its savings program Cartwheel into the Target app, removing the need to maintain separate apps as the retailer gears up to launch mobile payments. 
Here are three lessons retailers can learn from their mobile predecessors to customize and enhance the in-store experience:
Centralize Everything
By enabling customers to pay and earn rewards all in one place, competing mobile payments services such as Kohl's Pay are already taking steps to simplify checkout.
The merge of Target's savings program into its updated store app brings a streamlined experience to shoppers. The new "Target — now with Cartwheel" app allows Target shoppers to find everything in one place, which will eventually include its mobile payments as well. 
"These changes — and more to come, like mobile payment for REDcard holders — are making the Target app the ultimate place for guests to plan, shop and save at Target," said Andrew Weisbecker, Target's senior director of apps and digital strategy, in a press relesase. 
A push towards centralization in mobile payment apps can deliver benefits to the retailers themselves, specifically when it comes to developing deeper engagement and driving sales. This can provide retailers with a better understanding of consumer shopper habits, while also enabling them to create additional value-added services to help enhance the shopping experience. With the launch of Kohl's Pay last year, the department store was able to not only speed up the checkout process, but bring together its charge card and Yes2You rewards program together in a mobile platform that fostered loyalty and generate increased sales.
Personalize communication
Shoppers want more personalized promotions – and they're not afraid to share data in exchange for them, either. A report from Salesforce revealed 63% of millennials and 58% of Gen X consumers are willing to swap data for offers and discounts that are tailored to their shopping behaviors and preferences. To help provide shoppers with the experience they're looking for, Target and other retailers should use purchase data and personal information – such as a shopper's order history, age or shipping address – to create promotions that are unique to each customer.
Starbucks is one of the many brands already making the most of transaction data to enhance its mobile payment offering. The coffee giant often uses information from more than 90 million weekly transactions to deliver personalized suggestions to potential customers and its existing loyalty rewards users the second they walk through the front door.
Streamline checkout
Mobile payments services are designed to get shoppers in and out of the checkout line as quickly as possible. Creating an app that falls short of such expectations could spell trouble for retailers. According to a survey from Apteligent, nearly half of all consumers stop using or uninstall apps that are too slow. In order to prevent consumers from reaching for more traditional payment methods at checkout, retailers need to ensure their app is both fast and easy to use.
The emergence of mobile payments offerings from big-name retailers promises to play a significant role in the continued development and evolution of Target's own mobile payments app. From centralizing payments and rewards to customizing promotions and speeding up the checkout process, Target, and other aspiring retailers, can use the successes and shortcomings of previous mobile apps to create a shopping experience consumers will gravitate toward.
Chris Francis is Vice President of Market Development at Worldpay US, a global payments provider for all channels: in-store, online and via mobile. To learn more, visit www.worldpay.com/us.