09/19/2018
Top 5 Grocery Retailers
GROCERY STORES IN RIS' TOP 100 RETAILERS RANKING
5. Kroger
10. George Weston (Loblaw)
17. Empire Company (Sobey's)
24. SuperValu
30. Metro
43. Casey's Gen'l Stores
44. SpartanNash
61. Sprouts Farmers Market
65. Ingles Markets
72. Weis Markets
99. Village Super Market
The grocery store segment is rapidly changing to keep pace with shoppers' growing digital and convenience demands. Today's grocery store leaders are working hard to meet shoppers' needs and evolve into a retail experience that works for consumers both today and into the future.
To uncover which retailers are simply surviving and which are thriving in the highly competitive retail economy, RIS' conducted its first ever ranking of the Top 100 Retailers. The report, produced in conjunction with our research partner Gary A. Williams, CEO, wRatings, examines the retail industry's top performing companies and ranks them according to the percentage of the total retail marketplace they capture.
This article provides a deep dive into the five grocery store chains that scored highest in the full Top 100 report. On the right, is a full list of all the grocery store retailers that cracked the top 100, below is an in-depth look at the performance of the top five and the technology they rely upon to retain their market-leading positions. The entire top 100 list is available here.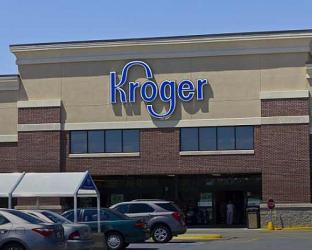 Not only does Kroger top the list of most successful grocery store retailers, the nation's largest supermarket chain also landed on our top 10 list overall and is the only U.S.-based grocer to crack the top 10. It controls a commanding 38% of the grocery market, and a little more than 4% of the overall retail marketplace. Its $123 billion in sales is more than double its closest rival for supermarket supremacy, Canada's George Weston. While its $27 billion in profit is good for fifth overall, the grocer continues to reinvest its earnings on segment-leading analytics capabilities and supply chain infrastructure. The grocery recently launched its own delivery service, is piloting autonomous delivery, and signed an agreement with the University of Cincinnati to operate an innovation lab—all moves to propel this retailer into the future of shopping.  Total market share: 4.16%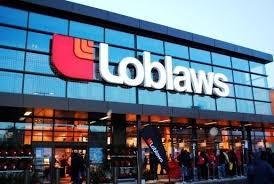 GEORGE WESTON (LOBLAW)
Next up of the grocery retailers is George Weston, the 136-year-old Canadian food and drug retailer which operates Loblaws, which has served the Canadian market for more than 50 years and boasts a strong private label program, which includes President's Choice and Joe Fresh. The company hosts over 2,300 stores under a family of retail banners and operates Weston Foods, one of Canada's largest commercial bakers. The division produces a wide selection of fresh and frozen products for the North American market. Through its various retail and manufacturing holdings George Weston's $48 billion in revenue captures nearly 15% of the global grocery segment. Total market share: 1.62%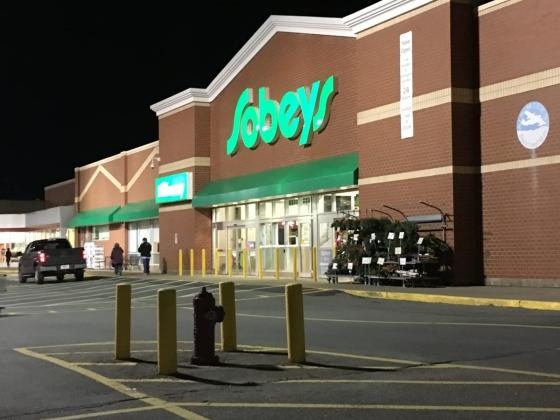 Empire Company (Sobey's)
Canada's Empire Company serves millions of Canadians through its Sobeys chain with more than 1,500 retail stores (corporate, franchise, affiliate) as well as over 350 retail fuel locations, operating in every province and in more than 900 communities across Canada. With approximately $24 billion in sales Empire and its subsidiaries, franchisees and affiliates employ approximately 120,000 people. Sobeys has also been working to adapt to consumer preferences by working on its e-commerce grocery experience, announcing earlier this year that it signed an agreement with Ocado Group to bring the online grocery ordering, automated fulfillment and home delivery solution to Canada. Sobeys' online grocery shopping business will be built on the Ocado Smart Platform and Ocado will partner exclusively in Canada with Sobeys to launch online grocery shopping services, including front-end web site functionality, construction of Ocado's automated warehouse for grocery e-commerce, and last-mile routing management tech. Total market share: 0.81%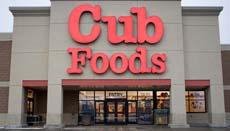 SuperValu
Supervalu, which had more than $15 billion in sales, operates a complete range of grocery formats and merchandising programs through a network of 2,012 stores made up of of 1,815 stores operated by wholesale customers serviced primarily by the company's food distribution business and 197 traditional retail grocery stores operated under five banners: Cub Foods, Farm Fresh, Hornbachers, Shop 'Save and Shoppers. However, Supervalu just announced plans to sell 19 of Its 36 St. Louis-based Shop 'n Save Stores to Schnuck Markets. In July, United Natural Foods (UNFI) and SuperValu entered into a definitive agreement under which UNFI will acquire SuperValu for approximately $2.9 billion. In June, Supervalu teamed up with Instacart to provide its shopper's same-day grocery delivery or in-store pickup services. Total market share:0.51%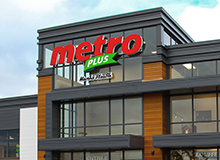 Metro
Canadian retailer Metro is comprised of more than 600 food stores mainly operating under the banners Metro, Metro Plus, Super C, Food Basics and Adonis, as well as over 650 drugstores mainly under the Jean Coutu, Brunet, Metro Pharmacy and Drug Basics banners. Metro completed the acquisition of The Jean Coutu Group in May. The leadership of members and executives have allowed METRO to pursue its growth through mergers, acquisitions and innovations, achieving $13 million in sales. The Metro banner, with 333 stores (including 114 Metro Plus stores in Quebec) is a leading Québec and Ontario supermarket chain. Marché Richelieu stores are known for their friendly atmosphere, while Food Basics is a discount store providing products to value-seeking customers. Total market share: 0.45%
METHODOLOGY
Research partner Gary A. Williams, CEO, wRatings, examined the financial metrics of 319 publicly traded retailers. The economic data is from a 12-month period ending on June 30, 2018. The percent of retail market share was calculated against a total retail market of around $3 trillion, for this ranking, the retail market is the sum of the revenue for all the retailers examined,. The research ranked retailers across the specialty, department store, grocery and e-commerce segments.