Top Considerations for RFID Tag Selection in Your Retail Project
Get great content like this right in your inbox.
Subscribe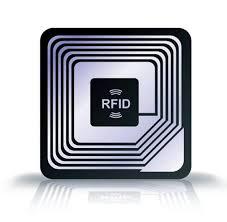 Tag selection is one of the first stages in planning an RFID retail project and, historically, one of the most time-consuming, due to the large number of options available. Fortunately, RFID standards have evolved along with the technology in the past couple of years, making tag selection far more straightforward. Here are five considerations to keep your planning process on track, based on recent RFID projects I've been involved with.
What's Being Tagged
Items as diverse as denim, cosmetics, shipping boxes, footwear and pharmaceuticals are being tagged with RFID labels/tags. While in the past, certain materials required specialized or custom tags, today you're more likely to find an off-the-shelf tag for the product you're tagging, or even a tag that is suitable for a wide range of materials.
Organizations such as ARC – RFID Lab of University of Auburn have published category certifications of RFID inlays and GS1 TIPP grades. And the EECC's TACTA has dramatically improved testing and certification for RFID tags for different applications. For example, retailers and apparel manufacturers can now purchase certified "Category M" tags, which are certified for use on apparel and footwear. Luxury goods may employ tamper-proof tags that work with a loss prevention system. Supply chain projects may print and encode RFID tags on demand, then apply them directly to corrugated boxes, pallets and shipping containers. Industrial firms may use flexible tags for curved surfaces or high-memory tags for storing maintenance history directly on capital equipment.
Where it's Being Tracked
Environmental conditions should be considered for tag selection such as density, metal content, and liquid or glass.  RFID is now commonplace in retail stores, factories and distribution centers with well-known use cases making tag selection easy.  Consider how densely the products are packed, and how they are used (such as displaying hundreds of DVDs in a single drawer or displaying and stacking closely cosmetics) as well as expected read ranges.  Testing standards are headed in the direction of recommending tag locations for different items as this factor can play a key role in readability. 
Tagging and Encoding Processes
Integrated chip manufacturers such as Impinj, NXP and Alien Technologies have improved chip performance in read and write sensitivity, improving the throughput in service bureaus.  Chip selection, optimized antenna design and system level testing will ensure proper tag design for different applications.  In high-volume applications (such as in retail and consumer goods), item-level tagging is an automated process at source manufacturing or in distribution centers. It also makes sense to handle tag encoding in the same fashion, to enable centralized number management and consistent quality assurance. Several companies I have worked with purchase pre-encoded tags or deploy bulk commissioning stations to read, encode and verify item-level data while products are being manufactured or kitted for shipment to their final destination.
For lower volume applications, RFID commissioning tables and handhelds are used for tag encoding or RFID printers are used to print and encode labels in a single step. Hiring an outside service or purchasing pre-encoded tags are other ways of simplifying the encoding process, regardless of tagging volumes.  In these cases, special care should be taken not to have duplicate EPCs in the field.
Tag Cost
RFID tags can range from under 10 cents to more than $60 each. High volumes in retail deployments have brought passive RFID labels down to a few cents, whereas specialized tags for rugged applications and active tags provide additional functionality at a higher price point.
Regardless of application, tag cost should not be a gating factor for an RFID project, since higher priced tags are generally designed to track and protect higher value items. Retailers that tag items for loss prevention can replace their current EAS tags with dual RFID-EAS tags that provide theft deterrence and inventory management in a single tag. Dual RFID-EAS hard tags are reusable, providing even greater cost savings. Standardizing on a few tags versus purchasing different tags for each product/asset category can provide better quantity discounts and simplify the sourcing and testing process.
Getting Started
Tags are part of the overall RFID solution, and tag selection needs to align to the business case. Once you understand what needs to be tracked, and where, suitable tags quickly narrow down to a short list of options.  The form factor of the RFID label/tag is a key factor in fast fashion as the look and feel of the RFID tag gets special attention by certain brands.  The short list of tags can then be evaluated and tested in the environment in which they will be used. This will determine the best ways to attach, encode and glean data from RFID tags in your operation.
Conclusion
RFID tags serve as critical sensors in retailers' Internet of Things (IoT) world, in which they gather data from a variety of sources to make better business decisions. The good news is that tag selection is now faster and simpler than ever. And retailers can choose from a variety of expert sources to assist them in their selection and deployment. Just ensure that when moving ahead with your RFID project, you have taken these five tag selection considerations into account. Doing so will keep your planning process on track, and help ensure a successful deployment.
Umesh Cooduvalli is Sr. Director, Product Management at Checkpoint Systems, and is responsible for the company's global RFID consumables business. He has been involved in numerous RFID chain-wide deployments across multiple industries, from strategic partnerships with chip manufacturers, inlay production, and deployment through service bureaus.