06/19/2018
Total Wine & More Finds a New Way to Connect its In-Store Associates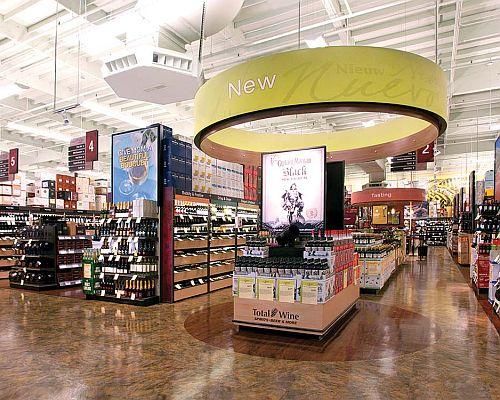 Total Wine & More has found a new way to keep its employees connected to each other, to headquarters, and to vital enterprise systems all while remaining heads-up and hands-free. The independent retailer of fine wine, beer and spirits, on track to have more than 190 stores in 23 states by the end of the year, will implement Theatro as their voice-controlled mobile communication platform.
"Our customers are discerning shoppers who trust us to quickly provide detailed information and recommendations on more than 10,000 brands and products," said Troy Rice, chief store officer, Total Wine & More. "Our old walkie-talkie systems created noise and did not allow us to maximize our team members capabilities. In our Theatro pilot stores, we've reduced the chatter entirely and enabled clear, focused communication to deliver the best experience possible to our customers."
The software-as-a-service (SaaS) solution brings the advantages of Internet of Things (IoT), voice intelligent assistants, and new workforce-optimized apps to help improve in-store communication, worker productivity, customer engagement, and business performance.
Total Wine & More will now be able to:
Better communicate product and promotion information for over 10,000 SKUs.

Reduce customer wait time by optimizing register backup and locked case requests.

Improve the process and execution around online order pickup and customer fulfillment.

Reduce training times for new hires who will have access to enterprise-wide expertise at the speed of voice.

Reduce spend on new handheld devices by leveraging Theatro apps.