Uber May Re-Enter Grocery Delivery Despite Failed Walmart Pilot
Get great content like this right in your inbox.
Subscribe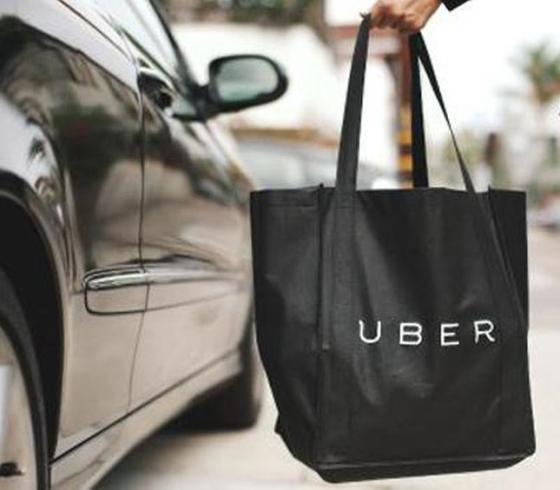 Rideshare service Uber is looking to enter the grocery delivery game, following a failed test with mega-retailer Walmart earlier this year, Yahoo Finance has reported.
Dara Khosrowshahi, CEO of the technology company, said during a presentation earlier this week that given its success with the Uber Eats service ― which delivers food from local restaurants ― the "next logical step" in its food delivery business is to move into grocery. Technology news website Recode reported in May that Uber Eats reached $6 billion in bookings earlier this year, "growing over 200%," citing a presentation from Khosrowshahi that month.
In May, Walmart severed partnerships with Uber and competing rideshare service Lyft for its grocery delivery test, Reuters reported at the time. The problem was that delivering "people and packages together" requires two separate business models. Walmart began partnerships with the two rideshare services the previous summer, with pilots taking place in Denver and Phoenix.
Some industry experts remain skeptical of Uber's ability to find success in grocery delivery. David Bishop, partner with retail consultancy Brick Meets Click, noted that although Uber is a delivery provider of people and products from restaurants, "grocery presents different challenges, as the Walmart pilot proved. Uber may be able to fill in pockets of the market related mainly to grocers who have an established e-commerce platform for pickup that are interested in expanding into home delivery. However, these opportunities may exist in less-dense markets, along with lower consumer demand for the service, making the logistics more challenging and the profit pool less attractive."
To hear more from the industry's experts and learn more about Uber's grocery delivery expansion plans check out the full article from RIS' sister publication Progressive Grocer.