04/24/2018
Unbreakable Trust: 5 Retailers Exploring Blockchain
It's not just a buzzword. Blockchain technology may have an enormous impact on the retail industry and 2018 is shaping up to be a critical year. Top retailers have been exploring blockchain and a few are now moving forward with real-world uses for the technology (more on that below).
Blockchain is essentially an immutable, shared digital ledger for recording the history of transactions. In this permanent record of transactions each "block" is linked to the one before it, and secured with cryptography, making it resistant to tampering.
"When a transaction is posted on the network between two parties, other nodes on the network compete to solve a mathematical proof that locks that transaction into everybody else's ledger as well," explains Karim Lakhani, Harvard Business School professor, to the Harvard Business Review. "So if you wanted to go back and hack the blockchain ledger, you would have to undo every single other prior transaction."
This unbreakable trust has many implications for retailers.
Blockchain can impact food safety, food fraud, and supply chain accounting. It can also generate trust and transparency for consumers. As more and more shoppers care about the origins of their products, from luxury goods to food for consumption, blockchain can power the verification of each product. In the supply chain, communications between parties can be direct and instantaneous. Counterfeit goods can be eliminated. Food safety issues can be tracked back to the source.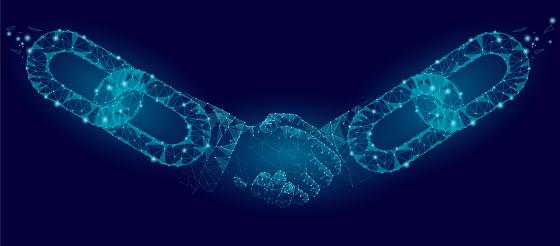 When talking about blockchain, there are several terms one might hear. Cryptocurrency, such as Bitcoin, is a digital currency or a medium of exchange, which uses encryption techniques to control the creation of monetary units and to verify the transfer of funds. This term is often used in tandem with blockchain when speaking about payment methods, but there is no guarantee that Bitcoin will emerge the standard as many cryptocurrencies exist and are still being created.
Cryptographic anchors are a next-gen technology that may eventually be embedded into consumer goods and linked to the blockchain, essentially acting as tamper-proof digital fingerprints.
"Crypto-anchors add trust to the last mile by extending the blockchain platform into the realm of physical goods by embedding actual products with tamper-proof digital finger-prints," Laurence Haziot, global managing director and general manager for IBM Consumer Industries, tells RIS News.
"They'll be used in tandem with blockchain's distributed ledger technology to ensure an object's authenticity from its point of origin to when it reaches the hands of the customer," Haziot explains. "These technologies will create new ways for retailers to work on solutions that tackle food safety, authenticity of manufactured components, genetically modified products, identification of counterfeit objects and provenance of luxury goods."
With several uses for blockchain and related technologies in retail, the race to develop and utilize real word use cases is already on.
Here we take a look at 5 retailers exploring blockchain and the unbreakable trust it creates:
WALMART
Not surprisingly, mega retailer Walmart has been on the forefront of exploring blockchain in the U.S. retail industry. Now Walmart is ready to use the technology on its live food business, according to Frank Yiannas, vice president of food safety and health, Bloomberg reports.Yiannas made the announcment at the MIT Technology Review's Business of Blockchain conference in Cambridge, MA, on April 23rd. Yiannas said blockchain was able to cut the time it took to track produce to two seconds from six days. Walmart is getting suppliers to put food on a Blockchain to reduce waste, as well as improve contamination management and transparency.
"Since 2016, Walmart has been working with IBM to develop software that uses the blockchain to track products through its supply chain, from the farm to the consumer," notes Haziot. "Last year, Yiannas asked his team to trace a package of sliced mangoes back to their source. He says it took them six days, 18 hours, and 26 minutes. After Walmart used the software developed with IBM to track mangoes from a farm in Mexico to U.S. stores over a 30-day period, the same exercise took a mere 2.2 seconds."

Last August, Walmart teamed up with Kroger and other food industry companies in a major blockchain collaboration with IBM intended to strengthen consumer confidence in the global food system and explore how explore blockchain technology can be used to make the food supply chain safer. Then, last December, Walmart, JD.com, IBM, and Tsinghua University National Engineering Laboratory for E-Commerce Technologies announced they would work together in a Blockchain Food Safety Alliance to enhance food tracking, traceability and safety in China.
Walmart's blockchain exploration can also be seen in its patent application history. In March, an application of  Walmart to patent a "Smart Package" system was released by the US Patent and Trademark Office (USPTO), Fintech Finance reported. In it, Walmart describes a "smart package" that would include a device which would record information on a blockchain regarding the contents of the package, its environmental conditions, its location and more. It also suggests that its smart package could be used in tandem with other emerging technologies including "autonomous vehicles," such as drones.
Two patent applications published by the USPTO in April "hint at a plan to store payments data using blockchain tech," according to CoinDesk. One is for a Courier Shopping System and the other a Vendor Payment Sharing System. Both reference using a platform to secure the payment data, ensuring that private information can't be access by unauthorized parties. "While neither filing explicitly references using a permissioned blockchain, the system as described would effectively operate as such," writes CoinDesk.
With Yiannas's recent announcement and the noted research and work Walmart has done with blockchain technology already, retailers will likely be hearing more from the big box behemoth soon.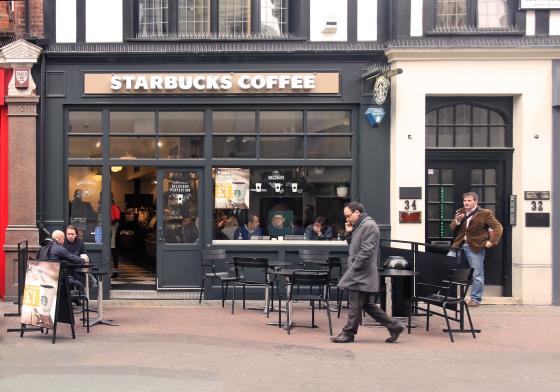 STARBUCKS
During Starbucks' Q1 2018 earnings call, executive chairman Howard Schultz warned he didn't think Bitcoin "is going to be a currency today or in the future." He noted that one or a few trusted cryptocurrencies, would have to be legitimatized by a brick and mortar environment, "where the consumer has trust and confidence in the company that is providing the transaction."
If Schultz's comments seemed like a hint that Starbucks may accept or offer a cryptocurrency in the future, it was only furthered when he later told FOX Business' Maria Bartiromo during an interview: "I think blockchain technology is probably the rails in which an integrated app at Starbucks will be sitting on top of."
Since then Starbucks has officially announced its exploration of blockchain technology, although it specifically uses the term "traceability technology." The coffee giant  will begin a pilot program with farmers in Colombia, Costa Rica and Rwanda to track coffee from "bean to cup," sharing real-time information along the journey of its coffee beans.
"Over the next two years, we will look to demonstrate how technology and innovative data platforms can give coffee farmers even more financial empowerment," said CEO Kevin Johnson. "We'll leverage an open-source approach to share what we learn with the rest of the world."
Conservation International will measure the impact of traceability to understand the benefits farmers will receive from this technology. True to their open-source philosophy, Starbucks plans to share this system and what it learns openly.
"This could be a seismic change in an industry that hasn't had much innovation in the way coffee moves across borders and oceans," said Arthur Karuletwa, director of traceability at Starbucks. "I've met farmers who have very little by way of possessions, but they have a mobile phone. Digital has become the economic engine of this century, and traceability preserves the most valuable assets we have as human beings – our identity."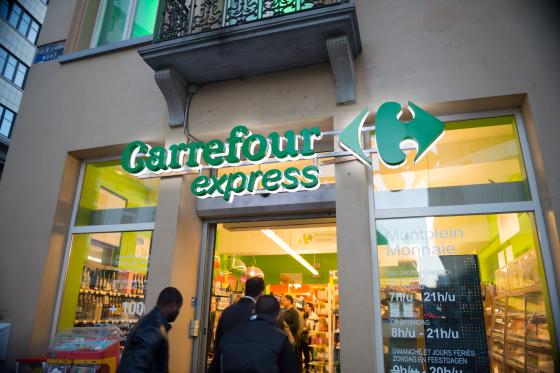 Carrefour
Carrefour has launched what it calls "Europe's first food blockchain." The French supermarket chain is using blockchain technology to track free-range Carrefour Quality Line Auvergne chickens, of which it sells one million of every year. The grocer says it will roll out the traceability technology to eight animal and vegetable product lines before the end of 2018, including eggs, cheese, milk, oranges, tomatoes, salmon and ground beef steak.
Each product's label will feature a QR Code which consumers will be able to scan using their smartphones. This will provide them with information about the product and the journey it has taken – from where it was reared right up to when it was placed on the shelves. Using the free-range Carrefour Quality Line Auvergne chicken as an example, consumers can find out where and how each animal was reared, the name of the farmer, what feed was used (whether or not they were fed on French cereals and soya beans, on GMO-free products, etc.), what treatments were used (antibiotic-free, etc.), any quality labels, and where they were slaughtered.
"Become the leader of the food transition for everyone is the aim that Alexandre Bompard has set for the Carrefour group," said Laurent Vallée, Carrefour's general secretary and head of quality and food safety. "Making use of blockchain technology is an exemplary step in meeting this aim. This is a first in Europe and will provide consumers with guaranteed complete transparency as far as the traceability of our products is concerned."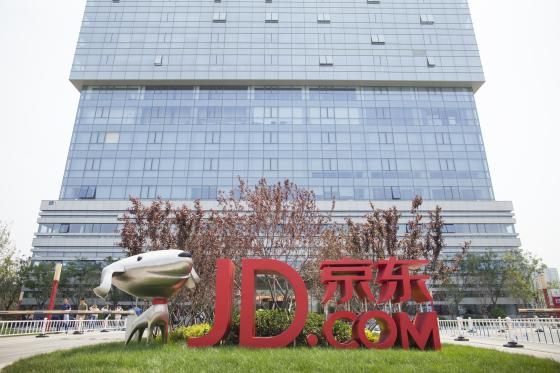 JD.COM
In another example of a consumer-facing use for blockchain, Chinese e-commerce giant JD.com says it will roll out a blockchain platform to track imports of beef products from an Australian supplier. As part of its new partnership with InterAgri to bring premium Pure Black Angus Beef products to Chinese consumers, the two companies are working on a blockchain-enabled traceability system that will provide consumers with transparency on where their beef comes from and how it has been managed at every step of the production process. The project with InterAgri is JD's latest smart supply chain project that leverages blockchain technology to bring confidence to consumers. 
When the blockchain system is implemented later this Spring, it will enable consumers to track each piece of Pure Black Angus Beef right back to the farm in Australia where it was produced. Consumers will be able to access a wide range of information, including details of animals, such as where and how the animal was raised, and how the meat was processed and transported.
This could be a key differentiator for JD.com in China, where consumers are increasingly focused on product authenticity and safety. As part of its smart supply chain initiative, which leverages technology to bring efficiency and transparency to the supply chain, JD is already implementing blockchain tracing technology in several areas of its business.
Beginning in March, AI Catapult, which is part of JD's AI program, will partner with innovative blockchain startups to build new businesses and create and test real-world applications of their technologies at scale. At the end of last year, JD, Walmart, IBM, and Tsinghua University National Engineering Laboratory for E-Commerce Technologies launched the Blockchain Food Safety Alliance, which is designed to enhance food tracking, traceability and safety in China to achieve greater transparency across the food supply chain. 
JD runs China's largest cold chain logistics network – the only one in the world that is operated in-house by a large-scale e-commerce company, down to the last mile. JD's logistics technology is so advanced that consumers can monitor the location, and even the temperature, of their fresh food deliveries in real time via the JD mobile app. 
"We're increasingly implementing blockchain-enabled traceability solutions to give consumers confidence that they are buying safe, reliable products for their families," said Chen Zhang, JD.com's CTO. "Consumers in China don't just want quality imported products, they want to know that they can trust how and where their food is sourced, and blockchain helps us deliver this peace of mind."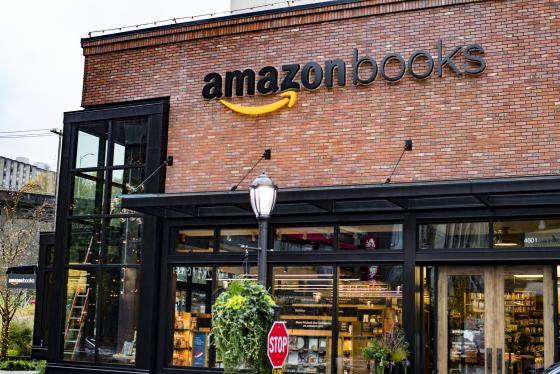 AMAZON
In April, Amazon Web Services (AWS), a subsidiary of Amazon.com,announced the launch of its BlockChain Templates, a "blockchain-as-a-service" type offering which competes with products from Oracle and IBM. Amazon getting on board is an example of how blockchain is slowly entering the mainstream. 
These templates provide retailers an easy way to create and deploy secure blockchain networks using popular open source frameworks. They enable retailers to focus on building blockchain applications instead of spending time and energy on manual setup of a blockchain network.
"Amazon's Blockchain Templates will allow retailers to keep a recorded ledger securely and accurately throughout the supply chain," Arran Stewart, co-owner of blockchain recruitment platform Job.com, explains to RIS News. "This information will make it easier for companies to reduce shortages/pilfering of goods, trace the source of all items all the way to the customer, reduce logistical costs and time, whilst have an accurate open ledger. This sort of technology is especially interesting for FMCG (fast moving consumer goods) where consumers want full traceability of where the food comes from."
AWS is also investing in blockchain through a partner ecosystem and has racked up six technology consulting firms to offer blockchain solutions certified to run on AWS, as of February. The latest addition,  global IT service provider Luxoft Holding, is collaborating with AWS to enable corporates to adopt blockchain and Distributed Ledger Technologies. The Amazon subsidiary says it provides the largest global infrastructure for building end-to-end blockchain platforms and lists several blockchain partner solutions available on its website, including Sawtooth, an enterprise-grade solution for building, deploying, and running distributed ledgers, and Samsung Nexledger, a private, permission-based blockchain platform.
Retailers know firsthand Amazon's evolving stretch across industries. Its reach into blockchain indicates the eagerness of businesses to enter the blockchain game, even if they haven't worked out their endgame yet.