Walgreens and Nordstrom Partner with Narvar on Convenient Pick-Up and Returns
Get great content like this right in your inbox.
Subscribe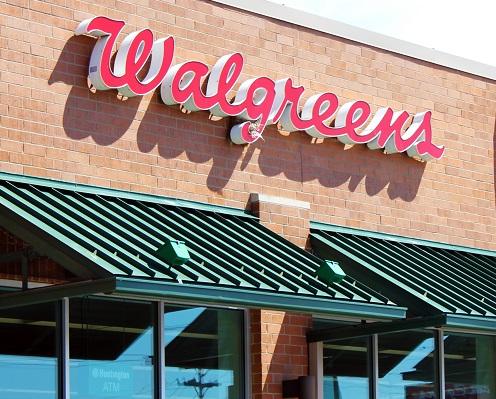 Walgreens has partnered with Narvar to provide convenient package pick-up and returns for consumers at more than 8,000 Walgreens locations offering FedEx OnSite services to meet consumer demand for more choice and convenience without investing in their own brick-and-mortar footprint. The network of locations, anchored by Walgreens, is the first offering in the Narvar Concierge suite of solutions for physical commerce.
"Customers are continuing to redefine value and convenience, and this is another way in which we can provide a differentiated retail experience, by offering more simple and time-saving solutions," said Alex Gourlay, Co-COO of Walgreens Boots Alliance and president of Walgreens. "We're leveraging new and different platforms as well as our expansive footprint to bring more services closer to our customers while giving our partners greater reach and access in communities across the US." 
In addition to Walgreens, the Narvar Concierge network will include select Nordstrom stores. Nordstrom is piloting the pick-up and drop-off service in Los Angeles, which is their largest market, as another way to deliver convenience for their highly-engaged customers to shop how, when and where they want.
The launch comes as more consumers demand greater flexibility to connect their online shopping and busy lifestyles. Retailers on the Narvar platform can immediately offer consumers the option to pick up orders or drop off returns at any location in the Narvar Concierge network. In addition to a retailer's existing options, online shoppers can select a Narvar Concierge location during checkout or when making a return, including FedEx OnSite at Walgreens.
For Walgreens, the offering builds upon its efforts to further transform its retail business to provide more of the products and services customers are looking for today. It's the first of Narvar Concierge's digital-to-physical solutions, and this network of locations gives brands the opportunity to drive additional conversion, enhance their consumer journey using their existing e-commerce checkout flow, and operate at a much-needed cost advantage by shipping to a commercial location. In addition to connecting their ec-ommerce and in-store experiences, Narvar Concierge solutions empower retailers to unify their communications about online purchases and offline returns through Narvar's platform.
"In order to compete today, retailers need to integrate themselves within the consumer's busy lifestyle, and not the other way around," said Amit Sharma, founder and CEO, Narvar. "While our brand partners have invested in excellent online experiences, uniting their e-commerce strategy with their brick-and-mortar strategy is still a challenge. Ultimately, flexibility and memorable experiences will win the consumer's heart and mind."
Over a dozen launch brands of Narvar Concierge, including Urban Outfitters, Cole Haan, Levi Strauss & Co., Timbuk2, and Arezzo & Co, are not only using the service to enhance customer experience and satisfaction, but also benefit from additional data points on consumer behavior, more engagement opportunities to build brand, and reduced shipping label costs from commercial locations without physical store investment.