06/15/2017
Walmart to Acquire Bonobos for $310 Million
Walmart has entered an agreement to acquire apparel retailer Bonobos, Inc., for $310 million in cash. The acquisition is expected to close toward the end of the second quarter or the beginning of the third quarter of this fiscal year.
Following the closing, CEO and founder Andy Dunn of the apparel brand, built on the Internet like Jet.com, will report to Marc Lore, president and CEO of Walmart U.S. eCommerce. Dunn will oversee the company's collection of digitally-native vertical brands.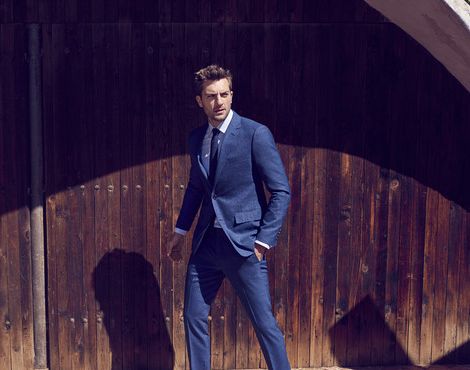 The brands will be offered on Jet.com and possibly other Walmart brands in a variety of countries over time, and include Bonobos and recently-acquired ModCloth.
The announcement comes at a time of growth and innovation in e-commerce for Walmart. In its most recent quarter, Walmart saw 63% growth in U.S. e-commerce sales, the majority coming from organic growth in Walmart.com.
"We're seeing momentum in the business as we expand our value proposition with customers and it's incredible to see how fast we're moving," said Lore. "Adding innovators like Andy will continue to help us shape the future of Walmart, and the future of retail. I'm thrilled to welcome Andy and the entire Bonobos team. They've created an amazing product and customer experience, and that will not change. In fact, Andy will be a great influence on the company, especially in leading our collection of exclusive brands offered online."
The acquisition of Bonobos and the leadership of Dunn will create more new products for consumers and new ways to buy them.
"We began Bonobos ten years ago to give men a completely different product and shopping experience: better fitting, higher quality clothing, in new and imaginative ways. That will always remain our mission," Dunn said. "We are excited about applying all that we have learned to help shepherd in the next era of retail."
It appears Walmart is seeking to boost its reputation by buying companies known for high-quality products. The mega retailer has acquired ModCloth, Moosejaw, Jet.com and now Bonobos.
"The Bonobos acquisition is another peg in the upward direction," says Charles Dimov, director of marketing, OrderDynamics. "Walmart isn't just the inexpensive goods store anymore. Kudos to them for driving retail technology with a strong omnichannel play and presence, and in breaking out of the 'low price only' paradigm. Between Walmart and Amazon, fashion, retail and groceries are in for some revolutionary times."
In other news, Amazon has announced it is buying Whole Foods Market.

"The recent moves by Amazon and Walmart are a recognition that the path forward for success is centered around providing a compelling experience wherever the consumer wants to transact," Scott Webb, President of Avionos. "Walmart, the leader in traditional physical retail, is recognizing that they need a better experience with the brands and products they are offering, both online and in-store. Amazon, the clear leader in the digital experience, is recognizing that there is still a compelling need to have a physical presence where they can support their customers' full experience needs."