Walmart Adds Content Syndication Partners
Get great content like this right in your inbox.
Subscribe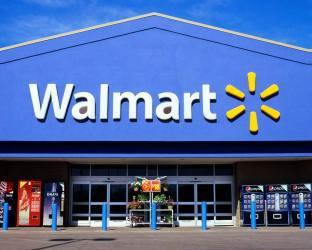 Walmart's new Connected Content Partner Program. seeks to help suppliers scale content to Walmart's catalog, and catalogs of other retailers, all while lowering costs. 
When Walmart began this journey to evolve the CSP program in April 2018, it wanted to make sure it understood the industry shifts. Walmart interviewed over 650 suppliers to understand challenges and opportunities in terms of content. The first theme it witnessed was the lack of understanding towards Walmart processes and tech stacks that the CSPs were expected to know and deliver on. Second, was the concern of costs and lack of a value proposition, which was mainly attributed to lack of understanding. Finally, it was clear Walmart had a huge opportunity to make it easier for suppliers to identify an impactful content partner but not be forced into a partnership.
Thus, the Connected Content Partner program was born. The main philosophy behind the name is a result of Walmart's belief this program will be the perfect harmonization of three ecosystems: retailer, supplier, and content. The content provider program would rely on four tenets; it must be simple and clear, present a value proposition and deliver on it, include trusted partners of Walmart, and drive measurable results. If a content provider satisfied these core tenets, they would provide an unparalleled experience that neither a retailer nor supplier could deliver. 
The Connected Content Partner Program from Walmart officially launches in early 2019.
The retailer has added several official content syndication partners within the Connected Content Partner Program, including Content Analytics. As a syndication partner, Content Analytics will be making investments and helping suppliers effectively and efficiently solve the digital retail equation through on-site support at Walmart. Content Analytics provides product information management (PIM), item setup and rich media capabilities. Salsify was also selected to join the program, as well as Nielsen Brandbank. In this role, Nielsen Brandbank will be investing in on-site presence.