01/30/2019
Walmart Adds Gamification to its Next-Gen Workforce Training Toolkit
Walmart has added gamification to its workforce training technologies.  
The retailer is using Spark City, a simulation-style video game app, to help train associates on the dry grocery department. The app, already available to the public in the App Store and Google Play, has over 104,000 downloads. The retailer will also roll it out at all Walmart training academies.
The game is meant to help Walmart associates understand a day in the life of an hourly supervisor. Players design an avatar and then use that avatar to run a dry grocery department. The game appeals to a variety of people, including those already in the department manager supervisor role and associates not in the role but who want to experience it.
Elizabeth Walker, Walmart Corporate Affairs, interviewed Daniel Shepherd, a Walmart associate who helped with the developing of the game, in a blog post. The following is a piece of that interview: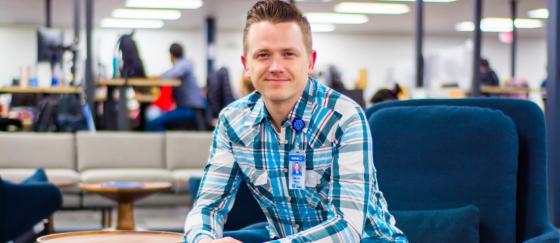 Elizabeth Walker: How did you come up with the game?
Daniel Shepherd: As much as I would like to take credit for that one, it was actually leadership who came up with the idea of creating a training game and tasked the Academies team with figuring out how to make it happen. When I heard the idea, I lobbied to take ownership of it. I ran with it after that, with help from a game developer.
Walker: The lead character in the game is a department manager for dry goods. What made you decide to focus on that position?
Shepherd: Department managers are the largest group of supervisors within the company – the average store has 15 to 20. We felt they were a crucial but underrepresented group of associates when it came to content.
Walker: You recently released a new level of Spark City. How does it differ from Level 1?
Shepherd: The game's second level focuses on the lawn and garden department. We took everything you do in dry grocery and added a team of associates to manage. Additional responsibilities include watering the plants and assigning tasks to different associates. There's a focus on training and mentoring, too. If the user takes the time to train and mentor associates within the game, that will pay off when assigning them to complete tasks.
Walker: What feedback have you gotten from associates?
Shepherd: Feedback has been overwhelmingly positive. Department managers tell us the game does a great job of showing what their day looks like. Those who have played the game in class said it reinforces what they learn in class in a fun and positive way.
Walker: What's next for the game? 
Shepherd: We have four more levels of Spark City planned out – entertainment, apparel, deli/bakery, and customer service manager. We're launching Level 1 in Academies this month.