Want to Succeed with Speech Recognition in Retail?
Get great content like this right in your inbox.
Subscribe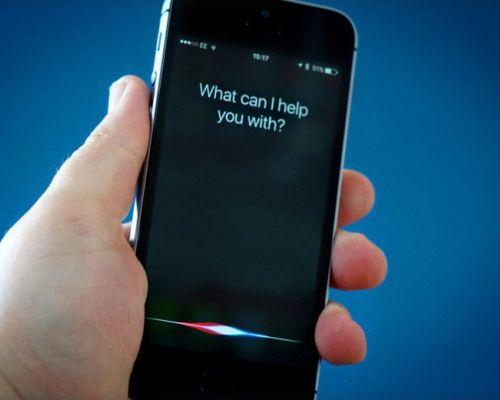 Speech recognition is being touted as the next big innovation in retail (sometimes referred to as "conversational commerce" or the less accurate "voice recognition"). But before rushing to add the technology for the sake of adding new technology, retailers would be wise to consider what speech recognition is adding to their customers' shopping experience. If the technology is going to be successful, the use cases need to be precise and the user benefits clear.
First, a little psychology background: there is a general perception that speech recognition makes tasks easier to accomplish, but depending on the task and the implementation, that's not necessarily true. Even though voice commands don't require users to look at or touch an interface, giving verbal directions and understanding auditory feedback do require mental processing power (what psychologists refer to as "cognitive load"). In certain situations, tasks can be more difficult to complete through speech recognition (consider adjusting the volume on your car radio with speech commands versus a physical control).
So where might retailers benefit from implementing speech recognition? 
To automate or simplify meaningless or difficult tasks for the user
Good implementation of speech recognition will allow the user to focus on the tasks which are meaningful to them without complicating tasks that are otherwise easy to accomplish. 
Searching for a specific show on Apple TV? Without speech recognition the user is required to know (or find) which app the movie lives in, and where it lives within that app. Speech recognition simplifies and speeds up the process. ("Hey Siri, play the Incredibles movie.")
Retailer research focus: Understand which tasks are meaningful and/or easy for target customers and which tasks are meaningless and/or difficult; use technology to minimize the meaningless and difficult tasks.
In situations where there are specific answers
Users will experience more success with speech recognition in tasks with limited answers or options. 
Searching for a known product SKU (i.e. "18.7-ounce box of Raisin Bran") will be a much more positive experience than trying to use speech recognition to browse a product category ("men's black dress shoes").
Retailer research focus: Understand how customers search for products, down to specific wording choices.
When the user benefits from completing a task hands-free, location-free and interface-free
If the user needs to push any buttons, be in a certain location or look at complex visuals when giving speech commands, the real benefit of using speech recognition is lost. 
Buttons that currently initiate speech recognition features are a workaround for gaps in existing technology. As technology continues to improve, all effective implementations of speech recognition will be initiated through a simple speech command ("Hey Alexa/Siri/Google").
Retailer research focus:  Understand how and when customers shop the brand, and in what use cases completing a task hands/location/interface-free is preferred.
Speech recognition is unlikely to create the shopping tide shift that mobile did, but it is going to have a presence in the future of the consumer shopping experience. Retailers will find success with speech recognition when they design experiences focused not solely on the technology and its capabilities, but on the benefit to their customers.
Stephanie Dokko is a Senior Account Manager at Lextant, the leading firm in user experience research for the past 20 years. Lextant partners with global brands to clarify the path forward for products and services by uncovering consumers' desired experiences, usability issues, and foundational design principles. Lextant's research has been proven to reduce development cost and timing, while improving customer satisfaction and overall brand experience. More information can be found at www.lextant.com.