Weis Markets Upping its Merchandising Prowess
Get great content like this right in your inbox.
Subscribe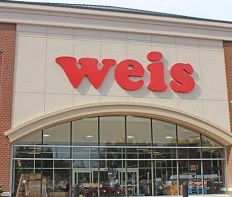 Weis Markets is upping its merchandising prowess with the deployment of an integrated enterprise promotional planning, price optimization, modelling and forecasting system.
An integrated solution from dunnhumby and Aptaris was selected by Weis Markets to help the Mid-Atlantic food retailer increase sales, improve customer loyalty and build a more profitable and competitive market position across its 204 stores in Pennsylvania, Maryland, New York, New Jersey, West Virginia, Virginia, and Delaware.
"We strive to deliver an exceptional shopping experience by offering a strong combination of value, service and variety," said Richard Gunn, SVP, merchandising and marketing, Weis Markets. "The dunnhumby-Aptaris promotional solution will help us to better align and deliver meaningful promotional plans and activity for our customers, across all of our markets. We see this as a critical component to help bring our customer's voice into the entire promotional process, from our initial interaction with our suppliers, to the finished weekly circular."
Delivering an end-to-end platform, dunnhumby customer science and advanced promotional modelling and forecasting capabilities are embedded within the Aptaris enterprise promotional management solution. Beginning with the initial product deal submission from suppliers through the Aptaris Vendor portal, dunnhumby powers Weis Markets' ability to model and forecast the effects of promotions ― on sales and profit ― as well as the influence on customer shopping behavior down to the individual shopper.
"We are excited about our transformative work with Weis Markets and the ability to help them better serve their shoppers' needs," said Ted Eichten, price & promotion capability director, North America, dunnhumby. "By integrating dunnhumby customer-science modelling capabilities within Aptaris, the entire promotional planning process is reimagined. Our clients have seen tremendous results and we are confident that Weis will drive more relevance with their shoppers as they continue to deliver an exceptional shopping experience."
The retailer can now optimize both base and promotional retails through real-time modelling and forecasting, while gaining insights into the impact of pricing activities on top- and bottom-line financials. Activating these insights within the system, Weis Markets now has the ability to create promotional events, including their weekly circular ads, with a 360 degree view of the impact on individual category plans across every store, their customers and their baskets ― in real-time.
 "Through our end-to-end promotions management solution that integrates dunnhumby's customer science, Weis Markets can quickly forecast the impact across their promotional performance, execute across all marketing vehicles and downstream IT systems, and make decisions that drive category growth, as well as long-term customer loyalty," added Tom O'Reilly, CEO of Aptaris. "This is a real competitive advantage, allowing Weis to maximize promotional investments by understanding and then delivering promotions that meet the needs of their shoppers."