What Are Dark Patterns and Which Retailers Are Using Them?
Get great content like this right in your inbox.
Subscribe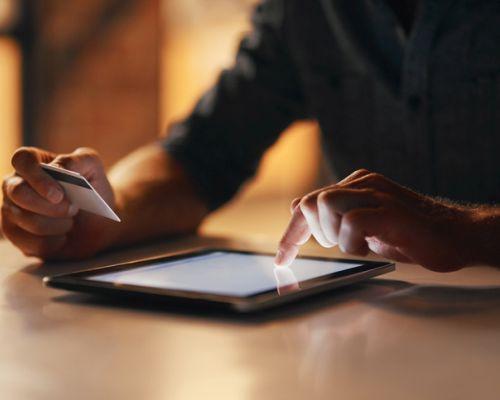 A new study from researchers at Princeton University reveals how online shopping websites are using "dark pattern" techniques to influence people into making more purchases or disclosing more information than they would otherwise.
The study defines dark patterns as user interface design choices that benefit an online service by coercing, steering, or deceiving users into making unintended and potentially harmful decisions. It is the first to analyze how many companies use dark patterns on the internet; the study analyzed 53,000 product pages from 11,000 shopping websites to characterize and quantify the prevalence of dark patterns. The researchers developed  automated techniques that enable experts to identify dark patterns.
Fast Company reported the perpetrators of this deceptive design include Walmart and J.Crew, as well as scores of smaller sites. "Our design values reflect the same values of Walmart and therefore we absolutely do not use any dark pattern practices on our site," a Walmart spokesperson told the publication. "We will be reaching out to Princeton University to understand how they came to that conclusion." 
The New York Times recently reported visitors to online store ThredUp will see messages on the screen regularly tell them just how much other users of the site are saving. "Alexandra from Anaheim just saved $222 on her order" says one message next to an image of a bright, multicolored dress.
It's a common technique on shopping websites, intended to capitalize on people's desire to fit in with others and to create a "fear of missing out," the Times explains. "Alexandra from Anaheim" did not buy the dress. She does not exist. Instead, the website's code pulled combinations from a preprogrammed list of names, locations and items and presented them as actual recent purchases.
The study noted jcpenney.com took part in the "Activity Notification" dark pattern, an attention grabbing message that appears on product pages indicating the activity of other users. The study showed a jcpenney.com message indicating the number of people who viewed a product in the last 24 hours along with the quantity left in stock. The study found a total of 313 instances of Activity Notification.
The study also called out justfab.com for using a "Countdown Timer" dark pattern which counts down until a deadline expires. On justfab.com the offer is available even after the timer expires. The study found 393 instances of the Countdown Timer dark pattern overall.
All together the Princeton researchers discovered 1,818 dark pattern instances, together representing 15 types and 7 broader categories. The 15 types include dark pattern techniques such as revealing previously undisclosed charges to users right before they make a purchase; using shame to steer users away from making a certain choice; coercing users to create accounts or share their information to complete their tasks; and authoring fake testimonials.
When the researchers examined these dark patterns for deceptive practices, they found 183 websites that engage in such practices, as well as 22 third-party entities that offer dark patterns as a turnkey solution.
"This is manipulating users into making decisions they wouldn't otherwise make and buying stuff they don't need," Gunes Acar, a research associate at Princeton who helped run the study, told Business Insider. "Showing a timer and saying you only have 5 minutes left — there's a sense of urgency that's questionable at best."
Earlier this year, U.S. senators announced a bill focused on stopping deceptive software. The Princeton researchers are in touch with the team of Senator Mark Warner, who is leading the charge, and their tool, which they plan to open-source, could provide one way to detect and enforce a bill like this, if it were to be passed, according to Fast Company.