06/17/2019
What Target Should Have Done Amid Massive Register Failures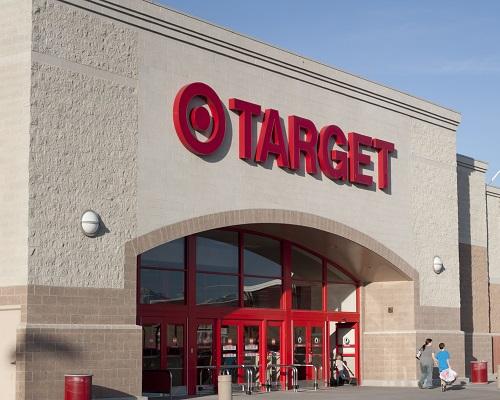 For two days in a row this weekend, Target experienced separate incidents which impacted registers and lines at the national retail chain.
"For a retailer the size of Target, with the volume of transactions they conduct on the weekends, this was quite a significant outage with both short-term financial implications and longer-term customer service concerns," BRP's SVP and practice lead Ryan Grogman tells RIS.
On Saturday, an outage was the result of an "internal technology issue that lasted for approximately two hours," Target said in a statement the same day.
"Our technology team worked quickly to identify and fix the issue, and we apologize for the inconvenience and frustration this caused for our guests," Target said. "After an initial but thorough review, we can confirm that this was not a data breach or security-related issue, and no guest information was compromised at any time."
Then again on Sunday afternoon, a smaller subset of stores was unable to process credit card transactions for around 90 minutes.
According to the retailer, Target uses NCR as a vendor to accept payments and NCR experienced an issue at one of their data centers.
"While this was not an issue within Target's technology system, Target was unable to process select card payments at some stores," Target spokesperson Jenna Reck told Techcrunch. "Additionally, we can confirm that this was not a security-related issue and no payment information was compromised at any time. Although this was unrelated to Saturday's issue, we know many guests had a frustrating shopping experience in our stores this weekend. For that, we are truly sorry. We never want to disappoint any guests and we're working tirelessly to ensure these issues don't happen again."
Over the weekend, shoppers took to social media to post under #Targetdown about long waits at the checkout line as they left stores empty-handed.
"Anyone who has ever worked in retail feels for Target employees today #Targetdown," Twitter user @ticklet posted.
There were also multiple posts reporting employees handing out drinks:
"We handed out Starbucks drinks and snacks. Again our apologies for the guest that were waiting in line throughout this. Have a great day. #targetdown," posted @hollywood_rubes.
"Starbucks is giving our free drinks at my target due to #targetdown, so some good cake out of not being able to buy my father a gift," posted @kingofbodysoul.
Target itself tweeted on Saturday:
"We're aware that guests are currently unable to make purchases at Target stores. Our teams are troubleshooting now and we apologize for the inconvenience. We will provide an update as soon as possible."
Some stores reported consumers were told to try cards and then told to pay with cash or check; while other stores reportedly gave consumers discounts to make amends for their troubles, according to PaymentsSource. However, it was not clear if there was a standard protocol in place. 
"Communication is always key when it comes to customer service during a crisis or issue: let customers know there is an issue, explain what that issue means, and provide them updates on when the issue will be resolved," Grogman advises. "There were reports from some Target stores that associates handed out snacks and drinks to customers who were waiting out the outage, which is a terrific example of trying to own the narrative. All shoppers deal with technology issues in their own life, so the more that Target can own up to the issues and work with customers as opposed to creating a divide, the better."
"Another example that Target could have followed would be to offer the in-store customers with coupon codes for a percent off their next transaction, as a gesture for the inconvenience as well as a way to entice them to return and refill their shopping carts. Finally, because it seemed that Target's buy-online-pickup-in-store functionality was not impacted, Target could have taken advantage of a tremendous opportunity to work with customers on their devices or via in-store computers to create online accounts and walk them through the omni-transaction in person."
Deb Gabor, CEO of Sol Marketing, took another viewpoint. 
"From where I sit, the company responded in an appropriate way given the situation," Gabor told RIS. "They accepted responsibility and apologized, explained the root of the problem, and didn't blame anyone else. They were also able to rapidly confirm that the issue was caused by an internal technology issue, and not the result of 'foul play.' This likely went a long way to re-assure customers. However, what may be at issue for some customers (especially for those whom the retailer's big 2013 holiday season data breach is top of mind) is the idea that this most recent technology gaffe from the retail giant could be a sign that their personal data privacy could potentially be at further risk. Even though the two incidents are unrelated, most everyday consumers aren't tech savvy enough to discern the difference between the two issues and their root causes."
Every retailer runs the risk of being a technological fail away from chaos. However, leaving the response in the event of an issue up to individual stores could be good or bad.  In January, a Hannaford supermarket in West Lebanon, NH, suffered failing cash register systems and turned the experience into something positive by giving groceries away. The store decided to let those stuck in line take their goods home free of charge, giving away an estimated $3,000-$5,000 in goods. 
"There should be policies for how to take care of in-store shoppers by providing a comfortable environment during an outage as well as providing them incentives for returning to the store (coupons, vouchers, gift cards) should they choose to abandon their carts," says Grogman.
"When brands do something positive for their customers, customers give them credit for those deeds, sort of like depositing into an emotional bank account," says Gabor. "When brands continue to deliver incredible value and make customers feel like the heroes of their lives, they put more and more positive juju on deposit. Having a high balance on the positive side often means that when emotional "withdrawals" can happen when small things go awry, the brand can still remain in the net positive range."
Grogman notes, in terms of the credit card processing outage on Sunday, many retailers have support for offline card payments. 
"This functionality, which requires support by the retailer's payment processor, allows retailers to accept a customer's credit card even when the processor is down, or 'offline,'" says Grogman. "This allows the retailer the ability to complete the transaction with the customer, and once proper communication is re-established, the payment information is sent along to the processor for handling."
However, he notes, there are several implication to this 'store and forward' type of functionality.
"First, the retailer must recognize they are taking on the risk of having a card declined after the customer has already walked out of the store with their product; second, the retailer must ensure that they are supported with end-to-end encryption which ensures that they are not holding onto sensitive payment card data that can be breached during the time it takes to reconnect to the processor."