Why Hudson's Bay is Closing Lord & Taylor Stores and Selling Gilt
Get great content like this right in your inbox.
Subscribe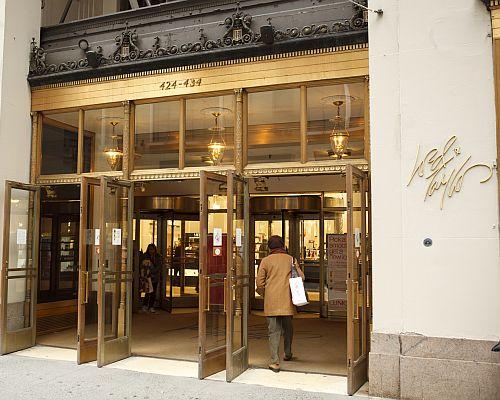 To improve profitability and switch focus to digital opportunities amidst disappointing first quarter numbers, Hudson's Bay Co. (HBC) is moving to divest Gilt and right-size Lord & Taylor's brick-and-mortar store footprint.
HBC said it will close 10 Lord & Taylor stores through 2019, including its iconic flagship on Fifth Avenue in New York.
The retailer has also entered into agreements to sell flash sales website Gilt Groupe. Rue La La will purchase Gilt for "well below $100 million," according to The Wall Street Journal. 
Both brands will continue to operate independently under the newly formed Rue Gilt Groupe and the company intends to hire more than 150 associates to run the Gilt business in New York, Boston and Kentucky, as well as other sites across the country. The transaction is expected to close in July 2018.
Gilt generated less than 4% of the company's total sales in fiscal 2017, HBC said.
"We remain focused on turning Saks OFF 5TH around and we expect the divestment of Gilt will allow us to dedicate our resources toward Saks OFF 5TH and realize the full potential that the luxury off-price banner offers," said CEO Helena Foulkes on an earnings call.
"Our decision to divest Gilt will allow us to focus our time and resources on the businesses with the greatest potential to drive operating performance, and I am confident that the retail operations are moving in the right direction under Helena's leadership," stated Richard Baker, HBC's governor and executive chairman in a press release. "In addition to making the right strategic decisions to improve our business, we will continue to explore all opportunities to leverage the strength of our real estate portfolio to create value for our shareholders."
Saks OFF 5TH comparable sales decreased 3.5% in the company's first quarter 2018.
"Obviously, the off price shopping segment is growing and doing well and we have not been pleased with our performance," noted Foulkes. "We have a new leadership team that we've just put in place, and we think they're right, they're making the right move and we'll start to see some better performance later in the year."
HBC appointed Vanessa LeFebvre as president of Lord & Taylor in May.
"I'm pleased with the changes the team is making," said Foulkes. "I think they've been nimble in terms of starting to make some bets and place some tests that we can start to see performance and really move the needle and do things that start to turn that business around."
HBC's capital investments for the year included continued work on its major renovation at the Saks Fifth Avenue flagship store on Fifth Avenue in New York, which it now plans to close.
"With a new leader dedicated to evolving our experience and merchandise assortment to best meet customer expectations and shopping preferences, we will take advantage of having a smaller footprint to rethink the model and focus on our digital opportunities," said Foulkes. "The Lord & Taylor flagship on Walmart.com, which launched last week, is a great example of this and represents how we are thinking about the entire business."
While total comparable sales declined 0.7% in the quarter, the retailer's digital sales were up 7.7%.
Earlier this month, HBC appointed Stephen J. Gold as chief technology and digital operations officer, tasked with leading the technology and digital strategy for HBC, with a focus on aligning the end-to-end customer experience through data and digital innovation.
Hudson's Bay's revamped online platform is expected to launch in the coming months and the company said it is "starting to integrate technology within in-store experience to really do unique things for our customers."