Why Retailers Need to Open Their Doors to Unified Communications
Get great content like this right in your inbox.
Subscribe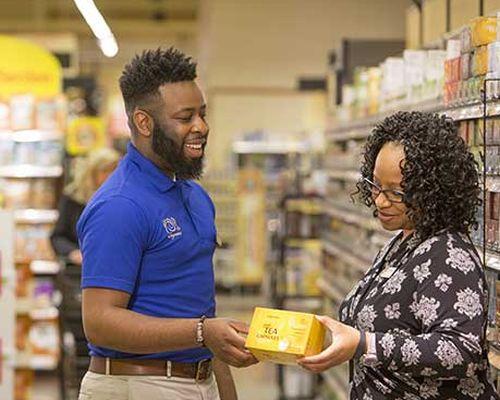 Brick and mortar retailers continue to feel the effects of consumer preference for increased online e-commerce. But while some retailers have failed to adapt, others are taking the opportunity to innovate their way to unique, differentiated customer value that online-only competitors can't match.
For all the bleeding-edge technology that exists across the retail spectrum, the inescapable reality is that people still like dealing with trustworthy, knowledgeable people. The kind of experienced, hands-on people who operate in an in-store environment, walking the aisles helping customers with their purchases. Unified Communications and Collaboration (UCC) technology not only makes these value-generators available to 100% of your addressable online market – it also connects them with every other part of your commercial operations, including your in-person shoppers.
To realize their omnichannel potential and deliver a seamless and consistent experience for all of their customers, retailers need to fuse together their communications investments onto a single platform. Whether a customer is choosing to shop in store, on a desktop computer or via their smartphone app, UCC is the conduit for making their journey consistent and intuitive.
Let's take the example of one of Canada's biggest retailers, who has invested in equipping store staff with hardened mobile devices. Associates carry these devices at all times, which makes it easier to direct key knowledge holders to attend to store visitors promptly, while at the same time arming each employee with access to the latest pricing, inventory and shipping information.
Like many retailers, this forward-looking organization has also deployed a mobile app for consumers, with thousands of active downloads for making purchases, viewing the latest offers and locating their nearest branch. However, this retailer's breakthrough has been integrating these separate digital investments into a transformative whole. Now, when customers begin their journey by inquiring after a certain product or need via the app, they can be routed straight through to the in-store expert (a real person!) who can discuss their needs and have the option to complete the transaction online or in-person at the till.
The beauty of this approach is that the start and end points can differ according to every circumstance or preference. Perhaps the customer has a support query because the product they bought might not be large enough to fulfil a growing need. In a true UCC infrastructure, set up for omnichannel, it's incredibly simple for a salesperson to follow up that inquiry and talk through a potential replacement or invite the customer in for a demonstration. That doesn't just make for a more efficient use of corporate resources; it more importantly ensures each customer receives a consistent experience in terms of the information provided and how they are treated – regardless of where they begin or end their journey.
But are these personal touches really going to stop a customer from trying out a product in your store and then buying it for 1% cheaper on Amazon?
Well, think of it this way: being a dependable, trusted source of knowledgeable advice and great service is just about the only way to beat the notion of buying on price. Retailers already know this. It's just that many have yet to work out how to finally implement the technology use cases that can efficiently deliver that value.
It isn't made any easier by legacy technology and convoluted systems. However, through UCC and the aggregation of multiple communication methods into one platform, information can be gathered more quickly and communicated more efficiently than ever before.
By applying UCC, retailers can complement the online customer experience with an enhanced in-store experience where responses are just as fast and service quality at least as personalized. The consistency and availability of the right information in the right place at the right time makes retail environments more interactive places to visit and more positive places to work. 
Ultimately, it makes retail propositions more appealing to customers while simultaneously optimizing ROI by aggregating multiple communications methods onto a single platform.
-Todd Carothers, EVP of Sales and Marketing at CounterPath
Todd Carothers is responsible for CounterPath's Product Management and Marketing organizations. He is focused on developing and executing the product, go-to-market and selling strategies of the company's industry leading desktop and mobile softphones and end-to-end whole product solutions that drive Fixed Mobile Convergence (FMC), Fixed Mobile Substitution (FMS) and Over the Top (OTT) services for enterprises, operators and channel partners across the world. Todd holds a Bachelor's of Science degree in Business Administration from California State University, Chico with a minor in Computer Technology.