Why Walmart Shoppers Are Finding More Out-of-Stocks Online
Get great content like this right in your inbox.
Subscribe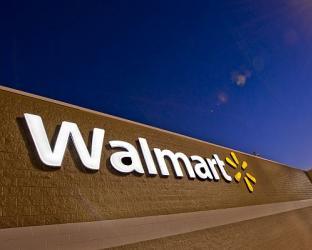 Walmart has made a bold move to deal with excessive shipping costs. The mega retailer has overhauled its e-commerce system so items that are very expensive to ship appear to Walmart customers as" out-of-stock" online.
The changes mean that items such as laundry detergent and cat food stored in a warehouse too far away from shoppers' shipping addresses won't be available for purchase, according to according to The Wall Street Journal, but in the past, the company would have shipped the items regardless of cost. WSJ noted that the new system has also resulted in a decline in sales at some of the companies that supply products for sale on Walmart.com and some suppliers weren't warned of the changes in advance. Supplies will have to stock their products at more Walmart warehouses around the U.S. in order to keep sales the same.
Walmart told WSJ the change is part of a test to see if it is able to deliver more products via ground shipping, which is cheaper than air shipping, and see if it can lower the number of split shipments, online orders that come from different warehouses, a company spokesman said. The test covers products that shoppers purchase the most often such as household cleaners, non-perishable groceries, pet food and makeup. Shoppers shouldn't see a big increase in out-of-stock items because the site will suggest other products in warehouses that are closer by, a system change similar to the technology used on Jet.com.