Williams-Sonoma's Technology Changes Position It for the Future
Get great content like this right in your inbox.
Subscribe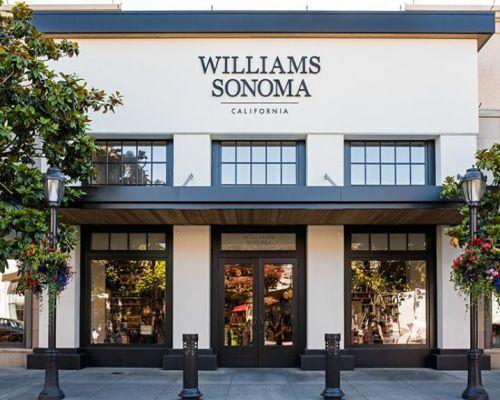 Williams-Sonoma, Inc. plans to boost its online experience and utilize a breadth of technology to improve shipping and the customer experience.
"Online we can drive a lot of customer acquisition through our digital efforts," noted president & CEO Laura Alber.
For example, the retailer has launched Design Crew Room Planner, which lets users pair products together in online rooms that are to scale, and reported since the launch over 42,000 rooms were created by the tech. Now Williams-Sonoma is introducing the Room Planner tech across brands. Designers and shoppers can virtually put together a multi-brand house, which Alber noted "is a really big competitive differentiator for us and one that we're going to continue to build upon."
Looking ahead, the retailer will expand its e-commerce-only offerings with more product breadth across tabletop and food and will be "more aggressive" in monetizing Williams-Sonoma's extensive repository of food, cooking and decorating content through subscription-based services.
In the next year, it's set to launch curated bundles of recipes as a paid service on its website and the Williams-Sonoma recipe app, which it plans to relaunch soon. The collection will include recipes exclusively developed by its test kitchen.
"Over the next few years, our technology strategy will be centered upon improving the customer experience across the supply chain, e-commerce and stores," said Alber. "We will leverage emerging technology to transform the supply chain, including machine learning, optimization of the logistics network and robotics and automation to reduce our reliance on labor."
Williams-Sonoma's E-Commerce
The home furnishings retailer, which includes Pottery Barn and West Elm, enjoyed better-than-expected growth during its holiday quarter. E-commerce net revenue spiked 14% in its Q4 2018, up from 8.2% growth last quarter and representing 54.6% of total company revenue. This rapid convergence of the company's retail and e-commerce businesses led it to announce it won't break out e-commerce numbers going forward.
"As we continue to evolve and adapt to this multi-channel environment, our retail and e-commerce businesses have become more similar to and dependent on each other on both qualitative and quantitative way," noted Julie Whalen, EVP & CFO.
"We will implement machine learning driven merchandising, search and site recommendations and introduce personalized connected customer journeys across digital touch points," she continued.
Williams-Sonoma is also focusing on improved order predictability and transparency and the continued expansion of its omnichannel fulfillment capabilities. The retailer is aiming to reduce order to ship lead time in its domestic manufacturing facilities by 30% and is targeting lower total returns by 15% through improved customer communication and order visibility within the next few years.
"In our industry today, no one is delivering furniture as successfully as they should be," noted Alber. "And while we know that we've made substantial progress, we have a lot more opportunities to improve customer experience."
In Q2 of this year the retailer will invest in a separate West Coast DC for West Elm furniture operations to support growth planned for West Elm and to improve delivery times in its other brands. The retailer also plans also leverage technology improvements such as self-service and POS delivery scheduling, real-time order tracking and conscious program automation to increase order visibility and on-time delivery to the customer.
In non-furniture, the company plans to invest in automated tacking and batch processing to reduce order processing time and increase processing capacity.
"Our multi-year transition to one inventory is on plan and it will help support the rapid conversions of our retail and e-commerce businesses in today's channel-agnostic environment," said Alber. "It will enable us to optimize inventory levels by DC and be more accurate with our promises to our customers. These supply chain initiatives will also enable us to reduce costs through lower replacements, return to damages, reduced escalations to the call center, lower out of market shipping costs, reduce back order and back order to create rates."